If the cynical use of the Neckbeard Riot of Jan 6 by Democrats wasn't enough to convince you of their goal to disenfranchise 75 million Americans who dared to vote for President Trump's second term, the full-scale push, including Senate Majority Leader Chuck Schumer wants to do away with, or peel back, the filibuster to pass Democrats' proposed voting bills. This move, if successfully implemented, will unequivocally prove that even the most blatant acts of hypocrisy by those on the Left will not deter the Democrats from implementing dangerous policies to quench their insatiable thirst for power and control, killing the filibuster, for the Owellian-named Freedom to Vote bill should.
Searching for uniqueness. That's quite a headline from The Hill. It seems that the media is wanting to help Kamala find her way. Since she wasn't handed…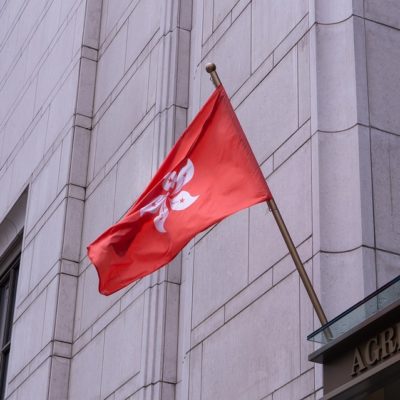 The Trump administration is putting teeth to its statement that Hong Kong can no longer be considered separate from China.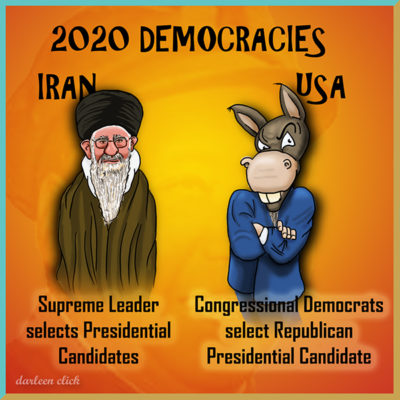 Democracy is a word that means entirely different things to American citizens and the Democrats who don't trust them. Political Cartoon
Once upon a time Nancy Pelosi was considered a smart tactical politician. But today, she announced with a sad face that she has asked the House Chairs…
There are few things more laugh-worthy, or maybe cringe-worthy, than reading that Stacey Abrams  is gearing up to protect democracy by "fighting voter suppression." Remember, this is…
For the last ten weeks, Hong Kong has seen hundreds of thousands protesting the current government and China. This last weekend, the protests turned violent and Hong…
Representative Ilhan Omar (D-Minnesota) seems to be going out of her way to flout her anti-Semitism all the while denying that she is an anti-Semite. In an…
Former Obama staffer Ben Rhodes, self-admitted author and spin doctor of the Iran Deal, is squealing and whining about how that big mean President Trump said harsh…
A hero died today, and I'm afraid that few Americans have even heard of him. He didn't wear a superhero cape, or even a uniform. But he…
Nothing celebrates the birth of our constitutional republic quite like the Left's continued attempts to oust a democratically-elected president. First it was Russia collusion. Then it was…
As Jill "Scammer" Stein continues her assault on our nation's democratic voting system and tries to hold us all hostage to her unproven claims of voting irregularities—while…
In a move that many truly didn't think would happen, British citizens cast their votes in favor of leaving the European Union. The voter turnout was one…