This is what "civility" looks like according to the Democrat Party. It is angry mobs tearing apart the city of Portland, it is sending threatening letters laced…
The Democrats are no longer interested in civility. Hillary made that abundantly clear a few days ago. They've ripped the mask off and what we are seeing…
There is something about the Kavanaugh nomination that has gotten little notice in the media. And that is the ever increasing violent rhetoric, threats, and intimidation visited…
Last night there was a rally for the one-year anniversary of the Charlottesville VA protests. Was it peaceful? Not by a long shot. No, there weren't any…
It was a horrific weekend in the city of Chicago. From Friday at 5 pm, to Sunday morning, the number of people shot stood at 60. Yes….
Senator Cory Booker (D-NJ) just can't help himself. First he invokes the 23rd Psalm in an unhinged attempt to paint SCOTUS nominee Brett Kavanaugh as "evil" incarnate….
We are seeing an escalation of internet, verbal, and even physical attacks on current and former members of the Trump Administration. This escalation has been encouraged and…
If you're a Republican Senator, you'd better not go fishing with any of your Democrat friends. Especially if the friend's name is Al and he reads the…
As predicted, the ultra-left candidate Andrés Manuel López Obrador (known popularly by his initials AMLO) was elected president of Mexico on Sunday.
The House of Representatives biggest punchline, Mad Maxine Waters (CA 43rd district, D-eranged), has moved from crazy auntie status to incitement demagogue.
The narrative regarding ILLEGAL immigration and kids supposedly being forcibly separated from their parents and locked in cages is scaling new heights of pearl clutching. Facts don't…
"Did you hear about the mass shooting in New Jersey?" asked Victory Girl Amanda Green while I visited her this weekend. "Shooting?" I hadn't. There was no…
A recent Brookings survey of 1,500 current undergraduate students at U.S. four-year colleges and universities revealed something frightening. The survey results establish with data what has been clear…
When the news broke that former St. Louis police officer Jason Stockley was found 'Not Guilty' of murdering a suspect, law-abiding folks in that city braced themselves…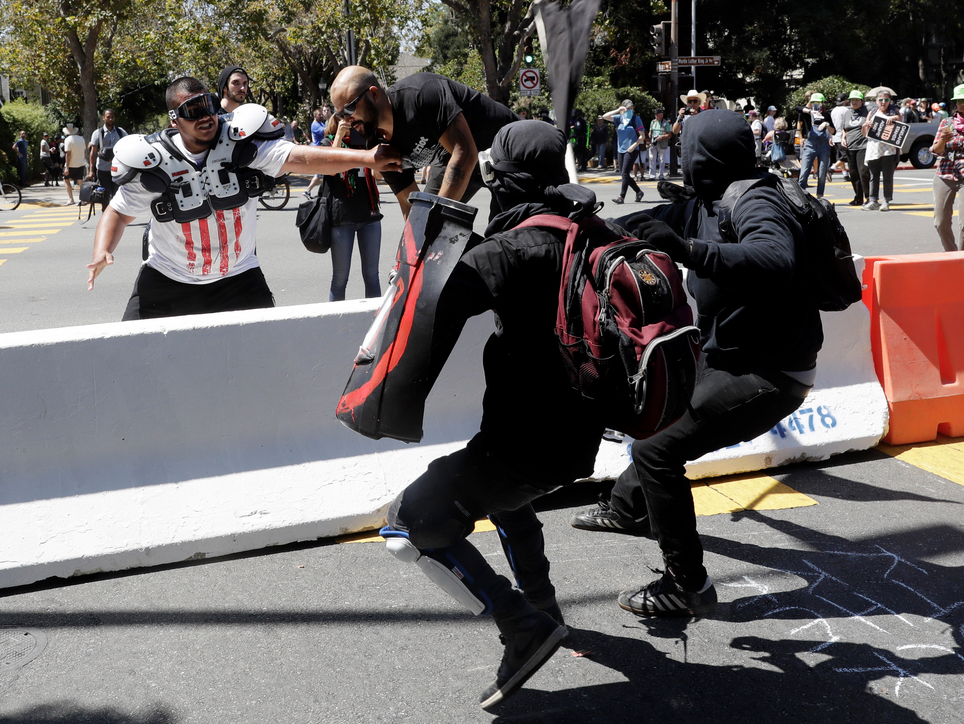 Antifa has struck again in Berkeley, literally. The function of terrorism is to create fear that leads to a change in human behavior. Fear makes people willing…