According to several high-profile "conservatives," Republicans are getting tired. Republicans are "exhausted" and fatigue is setting in because supposedly all of us have had enough of Trump…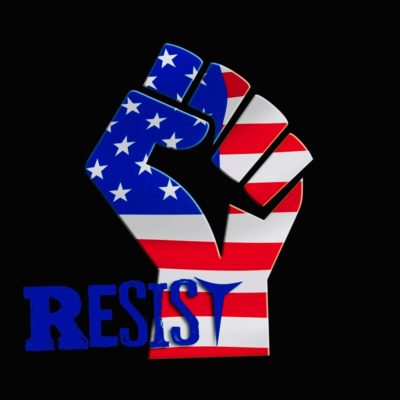 TIME Magazine helpfully reminded me this morning via Twitter that one year ago today we watched Christine Blasey Ford testify. Since then the deranged Left has been…
The horrific shootings in El Paso and Dayton are driving the left to not let the crisis "go to waste." As a result, the Democrats and the…
The Left has a major Antifa problem. Antifa groups are supposedly against fascism. Yet, their actions show the complete opposite. Their brutal attacks on innocent bystanders and…
We truly live in strange times when Joe Biden is too "moderate" for what the Democrats have become.
Oh, Joe. You might be the current front-runner, but the Democrat party caucus goers no longer want a centrist. As a result, Joe Biden is about to…
Last night President Trump presided over a huge rally in Green Bay, Wisconsin – the state that Hillary can't find. His speech was quite something and hit…
The left has suddenly discovered that Russia is not a friendly, fuzzy country with which we can initiate a reset by pressing a fake, amusingly mislabeled button,…
Anti-Semitism is insidious and disgusting, and it's obvious that the Left no longer cares about trying to look as if they care.
Elizabeth Warren keeps trying to score political points and continually gets smacked with her own rakes. Prime example is her jumping onto Cynthia Nixon's "Mike Pence isn't…
Here comes Howard Schultz, and with him come the coffee puns. And trailing in his wake are some very lathered-up leftists.
The Democrats, after betting the farm on Hillary Clinton to beat Donald Trump in 2016, have been looking for a way to take Trump out ever since….
In recent months Maxine Waters, Cory Booker, Eric Holder, Hillary Clinton, and many other prominent Democrats have advocated for violence. They threw open Pandora's box labeled MOB,…