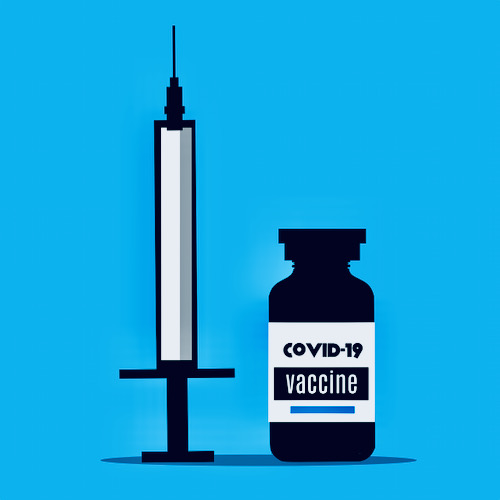 Dump the booster shot campaign. That's what the medical advisors are now telling the Biden Administration.
Last month, Joe Biden told Americans that he wants the vaccinated to receive a booster shot against Covid-19, saying, "It's simple. Eight months after your second shot, get…
Federal vaccine mandates are on the way according to Joe Biden. How? By having OSHA write some rules that will be in place later this year.
Major General Patrick Donahoe is more concerned about Covid, the Delta variant, and vaccines than he is about ensuring his troops are battle ready.
Joy Reid loves it when people are accosted in public. Not all people mind you, just the ones on the conservative side of the aisle.
Eric Clapton will cancel shows if the venue requires vaccine passports. And he is very serious about this move.
Censorship. The Biden Administration admitted this afternoon that they are actively engaged in censoring anything that fits THEIR definition of COVID misinformation.
"Strike Teams" will be at your door in the near future. If you or someone in your household hasn't gotten vaccinated, you will very possibly get that…
Unvaccinated people in Colorado will start receiving calls, texts, and emails as of June 21st. What will those calls, emails, and texts consist of? Essentially the message…
Kentucky Senator Rand Paul indicated to entrepreneur and radio host John Catsimatidis that he will not be getting any of the available Covid-19 vaccines. He was the…
Ohio has entered the 'Hold my beer' sweepstakes in epic fashion. Get vaccinated and you too will have a chance to win one million dollars!
Masks until Mother's Day 2020 according to Anthony Fauci. Yes indeed folks, he moved the goalposts, ALL the goalposts once again.
A new Economist/YouGov poll suggests that those who are refusing the Covid-19 vaccine don't trust Dr. Anthony Fauci, but do trust our 45th President Donald Trump. Why…
The background of the Capitol shooter is of supreme inconvenience to the left. Within an hour of the shooting, the media is reporting on anything and everything…
You might think that the federal government cannot force you to receive the Covid vaccine, and officially, you would be correct. Our federalist system of government keeps…