Hanging on to the podium for dear life, SanFranGran Nancy barely managed her dentures and false eyelashes, while ranting incoherently about fake trials and disbarring President Trump's lawyers. Drunk? Is that a glass of vodka? Gin? We snark, you decide.
Circus or Kabuki Theater – call it what you will. Schiff and the Clown Car of House Democrats demand a do-over in the Senate of what they…
Speaker Nancy Pelosi announced that House Democrats will introduce a War Powers Resolution to bring President Trump to heel. She tries covering it in sanctimonious calls about…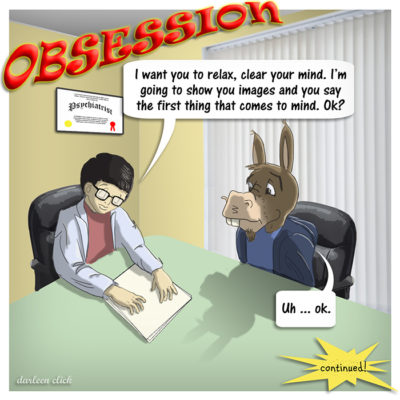 Obsession or cynical manipulation, Democrats are promoting an alternate reality. For your consideration, a full comic strip.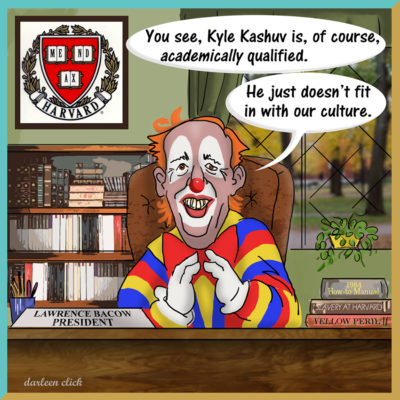 Kyle Kashuv's unconscionable treatment at the hands of the petty Leftist apparatchiks at Harvard should serve as yet another warning to Americans. The Left hates America and…
President Trump declares illegal aliens should be released into sanctuary cities and states. Democrats immediately melt into gobs of shrieking goo. What have we learned, boys and…
The Hunting Season came to New York on Tuesday. The Leftcult's unseemly celebration should alarm the more rational and sober citizens of the nation.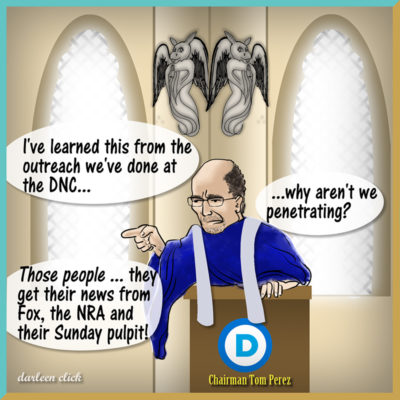 When President Obama was recorded at a private meeting expressing his disgust with conservatives who bitterly cling to their Bibles and Guns, Democrats nodded and stroked their…
Thanksgiving is the most American of our holidays. Which may explain why your Leftwing relatives can't help but to denounce and mock everyone who disagrees while helping…
Hang on to that gag-reflex, boys and girls. Beto is playing coy, but the pining-for-Camelot girlfriends are panting to get O'Rourke to Iowa.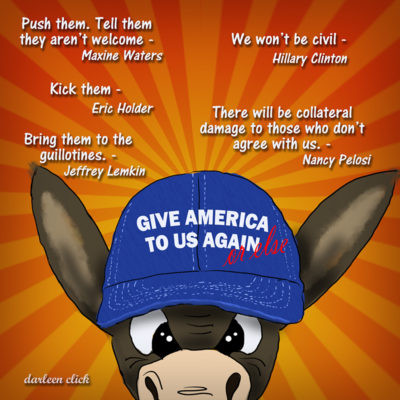 A vote for a Democrat, any Democrat, is to reward some of the most divisive, hysterical, irrational behavior in modern politics.
On Wednesday some evil piece of canine excrement (or a whole pile of them) decided to mail a bunch of potential bombs to Democrats large and small…
In Arizona, Kyrsten Sinema (D) is running for U.S. Senate against Congresswoman Martha McSally (R-AZ). Both candidates are looking to fill Jeff Flake's (D-AZ) vacant seat.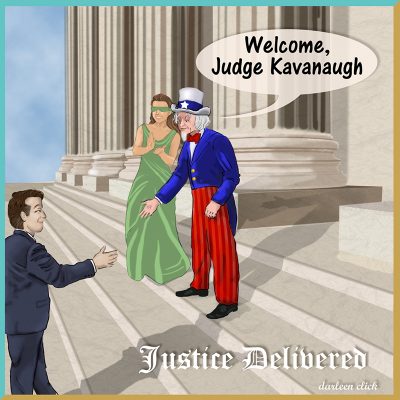 Brett Kavanaugh is finally a member of the U.S. Supreme Court. The only thing sweeter than hearing the rending of garments and the lamentations of pussyhatted females…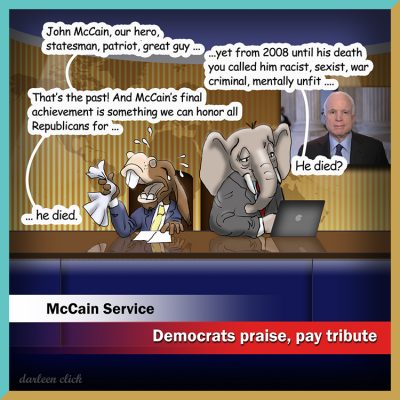 I don't know about you, but I'm sure tired of hearing from Democrats about how much they admired John McCain. Not one of them would be able…