Hold on to your Constitutional rights — on Thursday, Joe Biden is announcing executive action on guns. If he can't legislate away the Second Amendment, he'll destroy it by fiat.
After the recent shootings in Atlanta and Boulder, CO, anti-gun groups like Everytown, Brady, and Giffords, along with their Democrat allies in the Senate, have been meeting with higher ups in the Biden administration. These would include adviser Cedric Richmond and Domestic Policy Council Director Susan Rice — who is probably calling the shots in the White House anyway.
Anti-gun group Everytown and the equally gun-hating mayors of Chicago, Syracuse, New York and Columbia, South Carolina have filed suit against the ATF, claiming that the agency…
They're baaack. March for Our Lives, you recall, is the anti-gun group formed by the teenagers who attended Marjory Stoneman Douglas High School in Parkland during the…
He's baaaack! Just when you thought (or, more likely, hoped) that David Hogg was a permanent page in the Where-Are-They-Now file, he pops up again. Now we…
Trader Joe's stores are usually cheery places — that's one reason why I love shopping at my local Joe's. But in Los Angeles on Saturday the happy…
David Hogg must think he's starring in the remake of Scott Pilgrim vs.The World. That's the movie, based on a comic book, in which a garage band…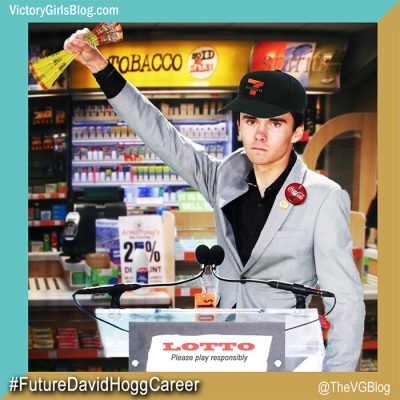 David Hogg's public demonstration of such fine interpersonal skills, as seen here, leads us to believe he has a great future on the grave-yard shift at 7-Eleven.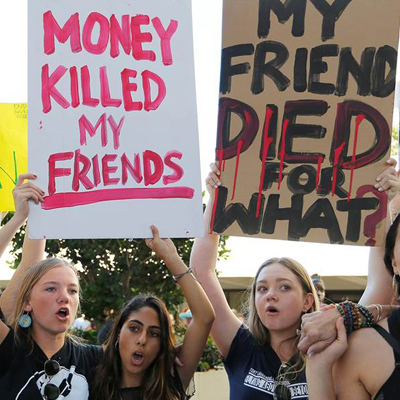 CNN will hold another one its town hall broadcasts, but this one is their most shameful and exploitative program yet. It's because Wednesday's town hall will feature…
Are You Kidding Me?? That was my first thought upon seeing this headline. Sources: Sean Hannity once pulled a gun on Juan Williams Wait what? Ok, so…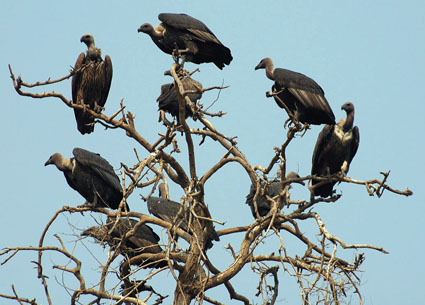 The body count at Fort Lauderdale airport is at five dead, eight wounded. As I write, details about the shooter are still emerging. Facts are not complete….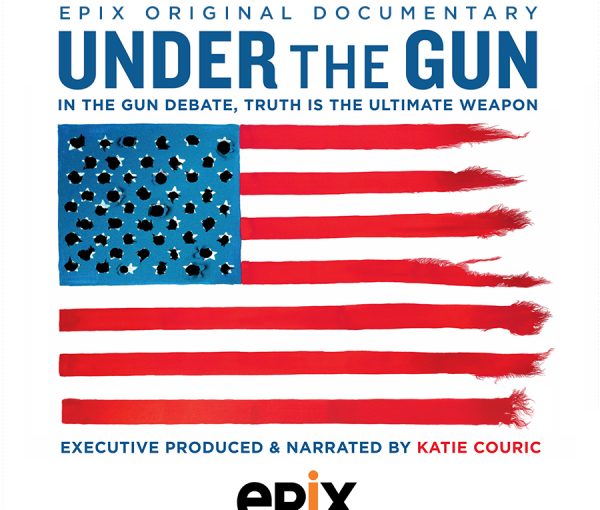 Shades of Dan Rather! The anti-gun, Anti Second Amendment chickens are coming home to roost on Katie Couric and director Stephanie Soechtig's head. A Virginia gun-rights group…
Sure as summer follows spring, and as garbage attracts flies, celebrities are out en masse calling for more gun control. You may remember this emotion-laden call for restrictions on…
The media will stop at nothing to show their contempt for the Second Amendment, for firearms, and for the Americans who own them. It's not the criminals…
As of this writing, 50 persons were confirmed dead and 53 injured at the Pulse nightclub shooting in Orlando, the worst terror attack on US soil since…
Another day, another liberal university professor clutching her pearls and going nearly spasmodic over guns. Heidi Czierwic, an English professor at the University of North Dakota, was…