Socialist presidential candidate Bernie Sanders recently opened his economically illiterate maw to screech his opposition to what he calls Trump's "pretext for illegal war with Iran." Sanders, you see, believes that Trump is going to use the recent attacks on two oil tankers as an excuse to go to war with Iran.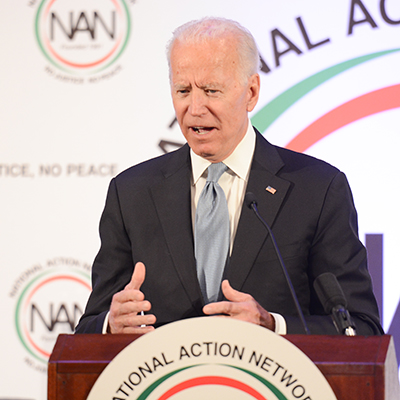 There's a reason Joe Biden's handlers are keeping him bound and gagged and as far away from the media as possible.
Against all odds, Robert Francis "Beto" O'Rourke is an actual factor in the 2020 Democrat primaries.
Senator Cory Booker (D-Spartacus) has gotten himself a girlfriend, and it's actress Rosario Dawson. Okay, good for them, why should we care?
Representative Tulsi Gabbard of Hawaii (D-no chance of being the Democrat nominee) got her moment in the spotlight via a CNN townhall last night. However, the congresswoman…
Only trust a Clinton as far as you can throw them. Do we dare believe Hillary when she says she's not running for president in 2020?
The Democratic machine is at it again. Eric Holder and Obama have enhanced their partisan partnership ahead of the 2020 census, with the goal of reshaping the…
What happens when there are very similar accusations against powerful men, but one of those men is a Democrat and the other a Republican? To find the…
In light of recent revelations about our elected officials and their potential for buried skeletons, the current President of the United States is looking pretty good as…
Anyone with half a brain could see this from a mile away. Senator Cory Booker, D-Spartacus, has announced that he, too, is running for president.
Here comes Howard Schultz, and with him come the coffee puns. And trailing in his wake are some very lathered-up leftists.
Everything old is new again in 2020? I could have sworn I've seen these production numbers before in different years. Yet here we are again, watching candidates…
The next presidential election is set for 2020. However, if New Hampshire gets its way, the state might hold their presidential primary in late 2019 instead.