It's bad enough that former California governor Jerry Brown quietly made ballot harvesting legal in 2016, but now Gavin Newsom is using the Wuhan Bat Lab virus as an excuse to mandate a vote-by-mail scheme. The RNC and CA GOP have joined to file a lawsuit challenging this latest move to disenfranchise legitimate CA voters.
Let's face it. The 2018 mid-term elections will go down in the history books. People became engaged in the system this mid-term and exercised their right to…
by Paladin Gomorrah—a city of great vice and the object of divine retribution. The image above is from a British Movie Lobby Card for the 1962 Stewart…
The vote has finally been held, and Jeff Sessions is now officially the new Attorney General of the United States. Cue the dramatic outrage. In Black History…
It has become a tradition – and I'm not really big on it myself, as I'd rather get to the game than have politics showcased – to…
Green Party candidate Jill Stein wants a recount of votes in Wisconsin, Michigan, and Pennsylvania. She would have you believe that it's just because she wants integrity in…
Last week we showed you a trio of James O'Keefe's undercover videos exposing Clinton Campaign operatives bragging about their role in orchestrating oft-violent protests at Trump rallies—a…
During Wednesday night's debate, Donald Trump was asked by moderator Chris Wallace about comments he's made this week regarding voter fraud affecting the outcome of the election…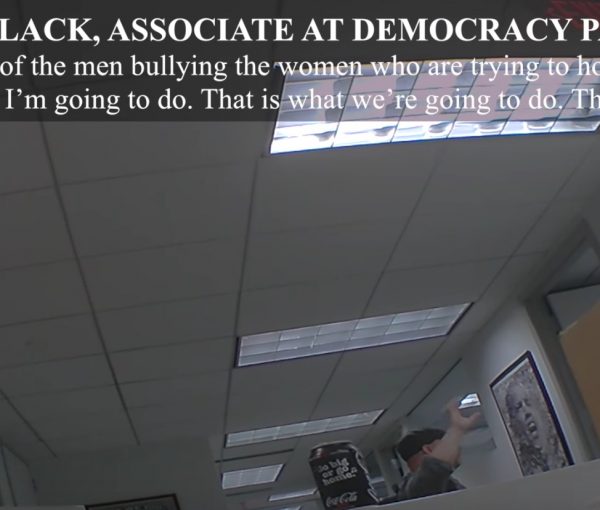 Tuesday we brought you the second James O'Keefe undercover video exposing the Clinton campaign's shadow operatives discussing methods to commit mass voter fraud, admitting they've been at…
Yesterday the Whiner-in-Chief publicly scolded Donald Trump for suggesting that there might be some funny business going on with the election. While Barack Obama has little room…
Yesterday we showed you James O'Keefe's undercover video exposing the Hillary Clinton operatives behind the orchestrated, oft-violent Clinton campaign-funded protests outside Trump rallies. Well, after that video…
You may recall from last week the undercover video that Project Veritas, headed by James O'Keefe, released exposing senate-nominee, Democrat Russ Feingold, admitting that if elected, Hillary…
We're just three weeks away from fundamentally transforming the Senate. Oh, never mind. That old, worn-out platitude is as empty as the suit who first professed it….