Yes, San Francisco Giants Manager, Gabe Kapler is set to sit out the National Anthem yet again. In fact, he is skipping it "going forward", so he says.
This coming Wednesday, Joe Biden will present his joint address to both session of Congress. On Thursday, he will travel to Georgia for a drive-in rally. Less…
Georgia governor, Brian Kemp, sounded off again yesterday on MLB's decision to move its All-Star game from Atlanta. MLB, made the announcement that the game will indeed…
The consequences of their own actions are going to be rolling in for the MLB very quickly here.
Georgia Governor, Brian Kemp, used his Saturday press conference to hit Joe Biden and Stacey Abrams on the loss of the Major League Baseball All Star Game…
If one person has outstayed his welcome in this pandemic, it's Dr. Anthony Fauci.
After being delayed by a pandemic, and being slashed to 60 games thanks to an icy face-off between players' unions and owners, baseball has finally come back.
When the whole world locked down, it also meant that pretty much all live sporting events were halted indefinitely. For sports fans, quarantine would have been much…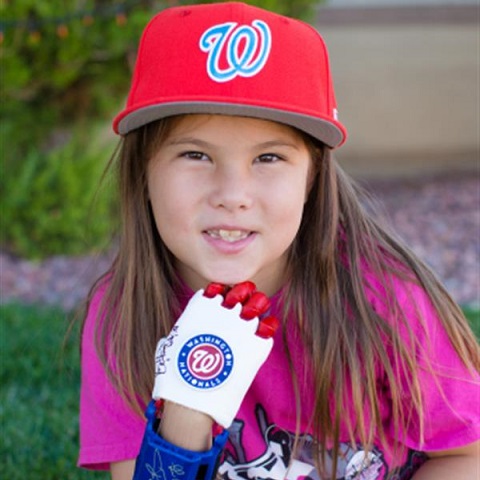 There are still good and wonderful things in this world. Like baseball, and girls who just want to throw a ball. And there are imaginative and clever…
I don't know what spring is looking like in your neck of the woods right now, but my winter has been cold and wet. I'm just starting…
We set aside a Monday around January 15th every year to honor a man whose convictions impacted American history in a way that few people have ever…
It's Independence Day, when Americans revel in flags, fireworks, family, and that swelling pride you get from being an American. We honor our nation's Founders, and think…
The sports world went nuts this weekend, and it wasn't because of the NFL game upsets that messed up everyone's fantasy football standings. Nope, instead the ugliness…
On April 8, 1974, baseball fans across the nation watched as Hank Aaron (nicknamed the Hammer) surpassed Babe Ruth by hitting his 715th home run. Tuesday marked…
After a four year investigation, Barry Bonds has been indicted on perjury and obstruction charges: Barry Bonds was indicted for perjury and obstruction of justice Thursday and…