Dear Liberals:
While you were posting photos of Barack and Michelle with broken heart emojis, thinking of derogatory remarks towards our (like it or not) 45th President of The United States for your protest sign, wearing black or changing your profile photo to black on social media, cheering on a kid whose nitwit parents condoned the fire he set and the foul language that flowed from his lips and going into a tizzy about there being a full-on nuclear holocaust, we watched.
https://www.youtube.com/watch?v=DYZvB6TM7dw
You threw around ugliness on social media saying hateful things about Baron Trump (a child!), you said ugly things to people who did not deserve to hear them just because they didn't vote "your" way, you posted somber photos of your mourning of the end of an era, your special interest groups blocked our military from passing through checkpoints in Washington D.C., you posted celebrity temper tantrums on your wall and compared and contrasted this inauguration versus Beyonce's 2013 lip sync and all of the other (rich) A-listers who showed up for Barack and Michelle. All the while, we listened.
I mean yes, we actually DID watch and we DID listen to the Inauguration. And we're here to inform you of the highlights because you were too wrapped around the axle to take the time and initiative to watch and listen. Maybe you were too busy watching the re-caps from Chris Matthews drawing anti-Semitic parallels to Trump's "America First" Inauguration speech and that's okay. It is indeed a free country and Mr. Matthews (I take it he didn't have a "thrill up his leg" this time) has every right as an American to draw those conclusions just as you as human beings have the right to be hurt, scared, angry, nervous and, yes, even downright hateful.
The 2017 Inauguration was indeed a peaceful transition of power. There were no threats to take away rights from the LGBTQ community. Nor did Mr. Trump talk about this "wall" or deporting Americans from other nations who have come over here for a better life and have worked hard at it. There were no "white power" chants and strangely enough, President (yes, I said PRESIDENT) Trump looked a bit nervous for once and refrained mostly from referring to himself for a good part of his speech. For those of you who flat-out refused to listen, this is what we heard:
It is official. The 45th president of the United States is Donald Trump. And his inauguration speech hit the Washington DC establishment right between the eyes. As…
We've spent eight long years enduring disrespect of our veterans and active military. Tomorrow, hopefully that will change. And to help usher in the 45th President of…
The media has been under fire for publishing misleading and fake news, and rightly so. They've been called out time and time again for their journalistic failures….
If you read the breathless, outraged headlines coming from many in the media following Donald Trump's criticism of Rep. John Lewis, a civil rights icon—and you didn't…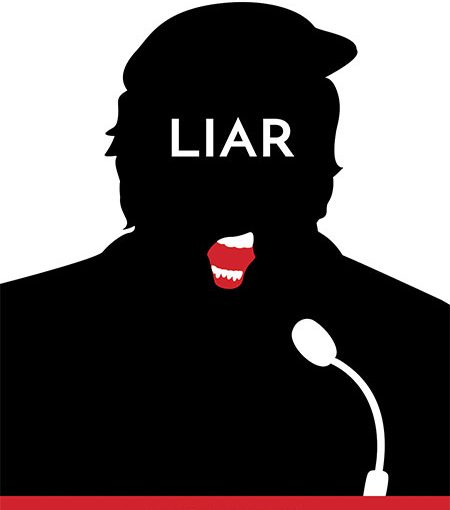 Intrepid video journalist James O'Keefe and his compatriots have uncovered yet another plot spawned by the left's insane followers in a video released earlier today. The group…
A note to everyone who is trying to prevent Donald Trump from being inaugurated this coming Friday – your last chance to prevent that from happening was…
Entertainers' refusal to perform at the Inauguration is their right. It's also a big FU to America. If that action weren't enough, multiple social justice warriors are planning…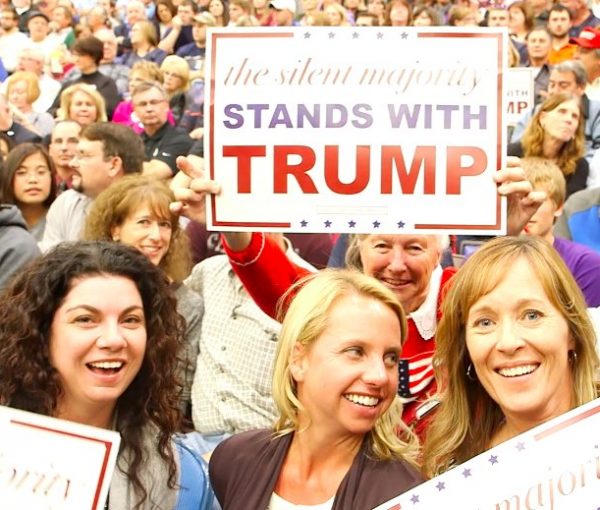 On Saturday the New York Times, that consistently liberal paper of record, published a surprisingly respectful article focused on women who voted for Trump. There was no…
With the inauguration of President Elect Donald Trump in seven days, the festivities of the inauguration will start on Thursday, January 19th and continue through Saturday the…
Georgia's U.S. Representative John Lewis, the civil rights giant, drew a respected moral line 50 years ago. Today he draws a new one. He will not attend President-Elect Trump's…
Trump's inauguration day is right around the corner and preparations are well underway. In keeping with what we know about Trump's approach, the festivities will be pared…
It started off with a water cannon salute over his private jet prior to leaving New York City. President-elect Donald Trump's plane receives water cannon salute at…