Report from the Cuomo Hot Zone.  They love him, they love him, they really love him. Never mind the five thousand dead old people in nursing homes. The media LOVE him. State and city incompetence gets worse by the hour and they still love him.
"New Normal". If that phrase doesn't raise the hairs on the back of your neck, you aren't paying attention. NY Gov and Dem Presidential Best Boyfriend du…
The Democrats have had buyer's remorse ever since they first got a gander at the Rogue's Gallery of 500 29 candidates for the 2020 Democrat Presidential nomination….
With the tri-state area now the largest "hot spot" for the Wuhan* coronavirus, Governor Andrew Cuomo is taking a moment out of pounding the table to tweet…
Andrew Cuomo, the current infatuation of the DNC to replace Slo Joe Biden, is OUTRAGED!!! OUTRAGED, I tell you!!! that Rhode Island is taking measures to keep…
The tri-state region of New York, New Jersey, and Connecticut has become the epicenter for COVID infection in the United States. In fact, that's where over half the…
I was minding my own business, socially distancing myself, and trying to get MacDuff to chew his elk antler somewhere other than my lap. In other words,…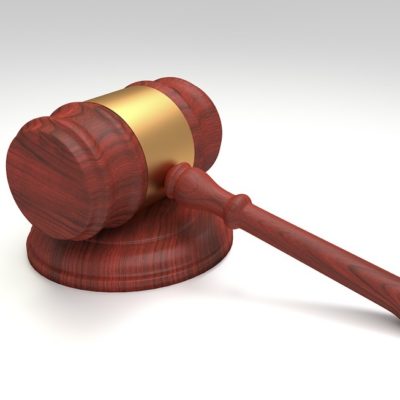 The recent attacks on the Orthodox Jewish communities in New York has already exposed the yet-to-be-imposed so-called bail reform law as a failure.
Last night, an intruder broke into a Hanukkah celebration and stabbed at least five people. The suspect was apprehended in Harlem. This morning, New York Governor Andrew…
Ambassador Nikki Haley hasn't left the building yet, and thank goodness. Last night, she gave the keynote speech at the annual Al Smith charity dinner in New…
This week marks the end of the 2018 primary season. Well, it almost does. Louisiana, being different from the rest of the nation, holds its primary on…
"Sex and the City" actress Cynthia Nixon is running against Gov. Andrew Cuomo for NY governor. They're meeting for their only debate on Wednesday. And despite Nixon's…
New York Governor Andrew Cuomo fell into a rat trap that he himself set yesterday at what should have been a re-election photo-op. Instead, the Governor and…
Mid-afternoon on Halloween Day, a radical Islamic terrorist drove a rented truck onto a bike path in the shadow of the World Trade Center. This radical Islamic…
"If it feels good, do it!" is generally not sound economic policy. But, then again, who ever thought Governors Jerry Brown and Andrew Cuomo were all about…