Something that was started as a way to get a little comedic relief took on a life of its own.
Some Americans preparing for Hurricane Irma are coming up with unusual ways to show their defiance.

They are planning to fire bullets into the storm or use flame throwers and lasers to show their resistance – although there's no way to stop the path of a hurricane.

So far Irma has left a trail of destruction across the Caribbean, affecting an estimated 1.2m people.

More than 43,000 people have signed up to shoot at Hurricane Irma.

"A combination of stress and boredom made me start the event," explains Ryon Edwards, who created it on Facebook.
Stress and boredom hmmm? This was done as a way to "lighten the mood?" In many ways it did, given the responses.
Isn't this just going to make the weather madder?" asks one.

"Are liberals allowed to throw pillows? (asking for a friend)" says another.

"It's time we took a stand against this bully!" reads the event description.

"This is our home, nobody drives us out of our own territory.

"Join me in this fight as we shoot flames at Hurricane Irma and dissipate her on the spot."

One person has asked if bringing Flaming Hot Cheetos (the American version of Wotsits) will work.
Ok, the Flaming Hot Cheetos might do the trick. But if not, supposedly pushing the storm in another direction will help. If that doesn't work, try leaning into the 120+ mph wind gusts and screaming at the storm.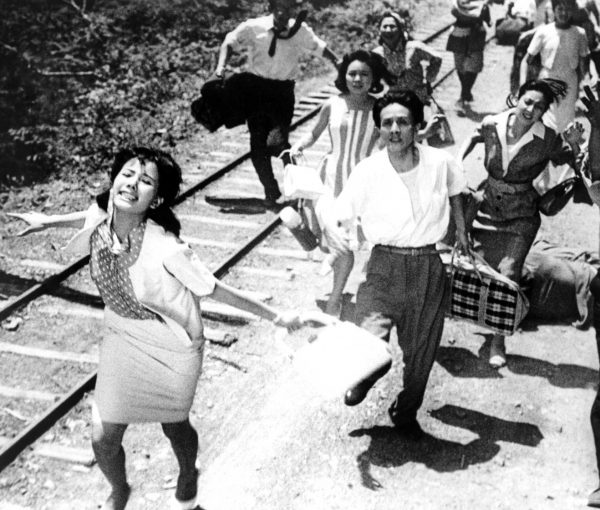 President Trump pulled out of the Paris Climate agreement, and the Left, as expected, are losing their ever-lovin' minds. DNC chairman Tom Perez led a group of…
In 2008, Barack Obama stood in front of the country and promised quite a lot after campaigning on "hope and change." "Care for the sick." "Jobs for…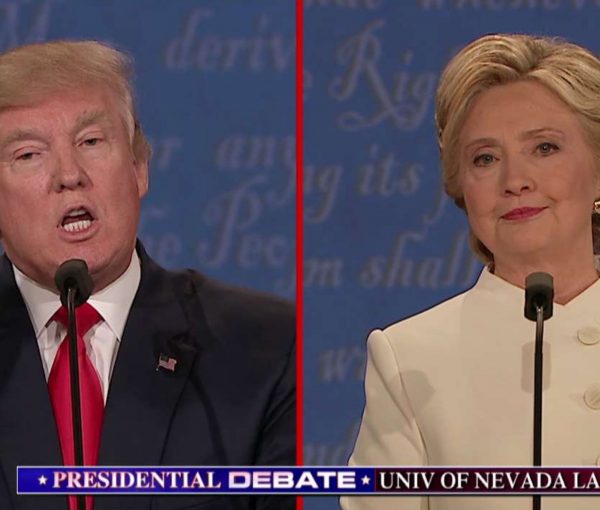 During Wednesday night's debate, Donald Trump was asked by moderator Chris Wallace about comments he's made this week regarding voter fraud affecting the outcome of the election…
Viewers and fans of TLC's program 19 Kids and Counting, a reality show based upon the exceptionally large family of fundamentalist Christians Jim Bob and Michelle Duggar, were shocked…
Well, the president has finally done what everyone was saying he should do. Take leadership? Oh, heavens, no. He appointed an Ebola czar. Meet the new man…
This morning President Obama gave his annual speech, I mean lecture, to the United Nations General Assembly. The lecture covered a wide range of topics including climate change,…
"The one pervading evil of democracy is the tyranny of the majority, or rather of that party, not always the majority, that succeeds, by force or fraud,…
{This Awards blog is a collaborative effort among all the Victory Girls. I want to offer a big THANKS to fellow bloggers Deanna and Melanie for their…
Here's another example of liberal uber-wealthy elite hypocrisy.  The Google geeks put 3.4 million miles on their corporate jets – that's about 100 million pounds of evil…
Newly minted one-hundred-millionaire and Global Warming Fraudster Al Gore's former network, Current TV, debuts under its new, oxymoronic name today: Al Jazeera America. Its producers promise journalists…
Of all the pathetic, idiotic excuses for why Obama stunk up the room so badly during the debate, this quite possibly is the dumbest one: The altitude?…
This is the new narrative over at CBS news regarding Al and Tipper Gore's divorce. No, seriously. Apparently, George Bush should have given up his presidential victory…