Cokie Roberts – the award-winning journalist and author – died a few days ago of complications from breast cancer. I don't wish that death upon anyone, and having had several breast cancer scares of my own, and having gone through the experience with my mother, I am more than upset that we still haven't kicked this disease's ass.
Last month, the United Nations chose to once again target the tiny nation of Israel for allegedly violating "women's rights" with its alleged "occupation" of "Palestinian and…
This week, our featured book is "The Unstoppable Ruth Bader Ginsburg". The subhead is "American Icon". There is also a subhead of "The Whole (T)Ruth". Oy vey….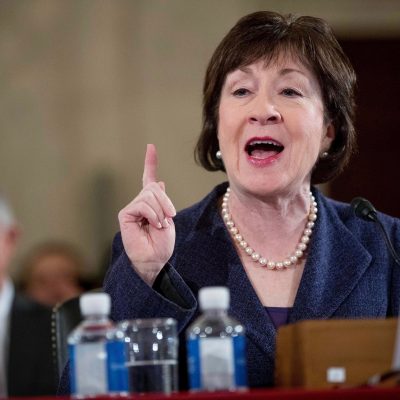 The caterwauling over the potential picks for Supreme Court reached ear-splitting levels in about .023 seconds. Not only do we have the ZOMG! Roe v Wade is…
Linda Tripp, the thorn in Hillary Clinton's side, is back in the news today after retreating from the spotlight for 17 years. Hillary, in particular, is not going…

While attending college in Southern California I was amazed by the hypocrisy of the Saudi men in my class. Keep in mind I attended a small private…
It is so reassuring to see that women in the first world have solved all of the important problems of the world. At least, that's what I…
On the fifth day of November in the year of our Lord eighteen-hundred and seventy-two, Susan Brownell Anthony gave both fingers to The Man and voted in…
With the passage of the 20 week abortion law in Texas last week, the familiar refrain of "feminists" has been front and center in the media -"A…
What did women ever do before Teh Won, Barack Obama, for gosh sakes? And why does Romney hate women? And puppies? Get this: Obama's official campaign site…