New York City Mayor Bill de Blasio is expected to announce his candidacy for the 2020 Democrat Presidential Nomination on Good Morning America this morning. Although it seems farcical, he really will be the 24th person to announce. It's tempting to make jokes about crowded fields and clown cars. This man is no joke.
Mayor Bill de Blasio really wants to run for president. There's just one small problem: no one likes him.
It's always interesting to watch a Democrat Media narrative fall apart at the seams. CNN's 2019 started out badly and as of yesterday afternoon, it's getting even…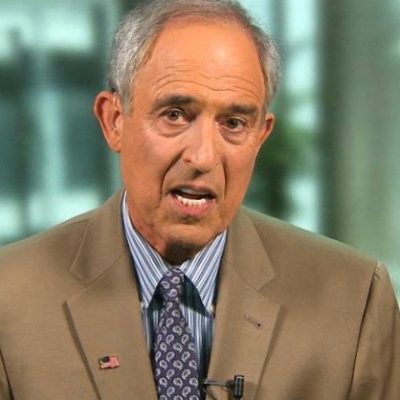 In July, CNN published a story claiming that Trump absolutely KNEW about the planned Trump Tower meeting with a Russian delegation. According to their sources, former Trump…
Cue the media horde. Grab the pitchforks and light those torches. Donald Trump, Jr. took a meeting with a Kremlin-linked Russian lawyer in Trump Tower. Don, Jr….
A bunch of "mental health professionals," headed by Yale psychiatrist Bandy Lee, who is so unhinged, she continues to concern troll warnings about President Trump's mental health…
In a rare move, the House Intelligence Committee will be having a public, televised hearing today, where FBI Director James Comey will be giving testimony about any…
Once again, in the stompy-footed, oft-violent, and juvenile fashion they've engaged in since Donald Trump became President-elect, the Left continues to fight for freedom statism, in this…
Just when you thought anti-Trump antics couldn't get more insane, along comes a story that takes such lunacy to a whole new level. Here's the latest fad in…
Donald Trump's disapproval ratings are astronomical. That's no shock to anyone who even remotely follows politics by now. Women hate him. Minorities hate him. And Hispanic voters?…
Does Donald Trump have mob ties? It's a question that was briefly explored in "Trumpology," but neither affirmed nor denied by the experts who provided the information…
On the campaign trail, Donald Trump has criticized President Obama's deal with Iran, saying "Obama negotiated this horrible deal with Iran. It's a bad deal, and when…
Michael Moore must be really desperate for attention. Because he pulled this stunt outside of Trump Tower in New York on Wednesday. That is, until he was driven…