Mr. President, As a member of a military family, I appreciate the return of the remains of our Korean War dead more than I can fully express….
Ever since Dr. Ronny Jackson got up to give the results of President Trump's physical at a pretty open press conference, the media has been busy trying…
This year's Army/Navy game should've been more aptly titled the "Snow Bowl!" It was a blizzard of a game with an unexpected end and started with one…
In May, 2001, my daughter and her boyfriend graduated from high school together. After that, Erika worked at an Express clothing store for the summer, and in…
Finally, the nation heard some good, if bittersweet, news. On Saturday, billionaire Paul Allen announced that a search team he funded had finally found the long-lost USS…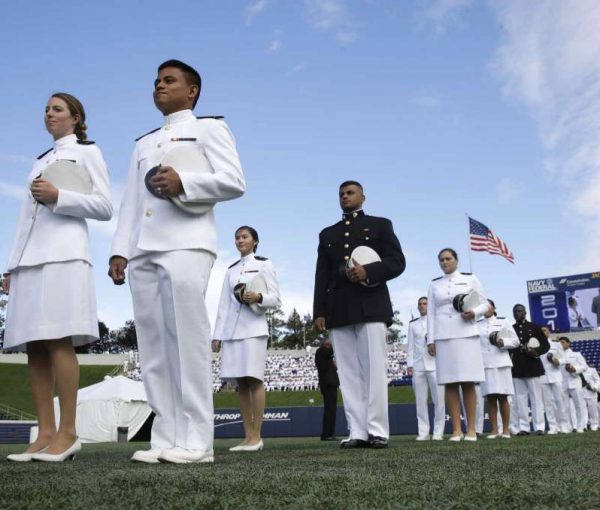 Tis the season for college graduations, and today Vice President Mike Pence addressed the U.S. Naval Academy class of 2017. Before he began his speech, however, the…
While the world is paying close attention to Syria, Russia, and violence around the globe, Kim Jong-un wants to make sure that he's getting all the special…
The Army-Navy game didn't quite go as I would've liked. Army beat Navy 21-17, and ended their 14-game losing streak to the Midshipmen. I hold no grudge…
Today is the 75th anniversary of the "date which will live in infamy." Three-quarters of a century ago, the sky over Oahu was filled with enemy planes….
Apparently, holding onto American sailors for 24 hours last January was such a big deal to the Iranians that they are now planning on building a tourist…
This really just happened. Iran has awarded the head of the Revolutionary Guard and navy commanders who were involved in the capture of U.S. sailors earlier this…
In the "Will it never end?" category of navel gazing that passes for deep thought today, the Army, Navy and Marines are dropping "man" from the job…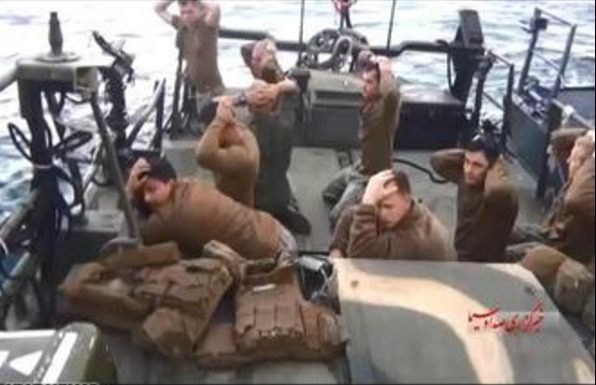 By now, just about everyone in the galaxy has seen the video of the U. S. Navy sailors, captured by Iran, on their knees in their riverine…
Whatever the narrative that President Obama was hoping to spin about Iran during tonight's State of the Union address just went straight out the window. The Pentagon…
On October 12, 2000, the USS Cole was refueling in the Yemeni port of Aden when it became victim to the deadliest attack against a U.S. naval…