Today is the big day! Joe Biden turns 81 years old today. And the White House and Democrats are hoping against hope that everyone will not make a big deal about it, because they don't want to dwell on the fact that Biden is OLD.
Nancy Pelosi refuses to retire. This morning Nancy, at 83 years old and the 6th OLDEST member of Congress, announced she will run again.
Hecklers decided to call for, well scream and chant really, Senator Mitch McConnell's retirement at an event on Saturday.
Now more than ever, the health of our elderly politicians, ALL of them, is becoming a major concern. It's an issue that has been batted around time…
Jill Biden REALLY wants that second term for Joe. As she reassured AP News yesterday, 'Of COURSE Joe will run again!'
Yes, he's 80 years old. But never fear, President Joe Biden is super "healthy and vigorous!"
Biden's age is now a problem. Biden's cognitive abilities and lack thereof are being ignored. Per a New York Times article late yesterday afternoon, Biden's age might…
It's the second night of the Democrat debates, and it's a mess on stage. The front-runner is Joe Biden, and everyone knows it.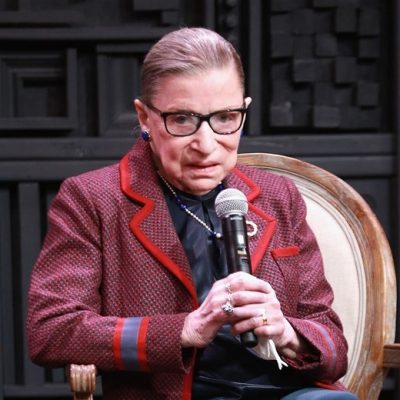 Supreme Court Justice Ruth Bader Ginsburg has no plans of retiring, just so everyone knows. So don't expect her to hang up her robe anytime soon.
Dianne Feinstein, the oldest sitting US senator at age 84, announced on October 9th that she is running for reelection next year. Many on the left are…
You make the call. Hillary was campaigning in Scranton, Pennsylvania with Vice President Joe Biden today. The speeches were not as notable as the personal interactions between…
Today is Hillary Clinton's 68th birthday. She celebrated in typical Democrat fashion, by throwing a campaign fundraiser with a celebrity entertainer. Nothing says "many happy returns of…
How much will it cost to educate the newest influx of illegal minors? $760 Million. That's an estimate. How much will it really cost the American taxpayer?…