The Women's March organizers, after the success of their largely attended and peaceful march on January 21st, has decided what their next "action" will be. Or rather, lack of action. The leaders have written an opinion piece, declaring that March 8th will be the day women go on strike against… well, pretty much everything.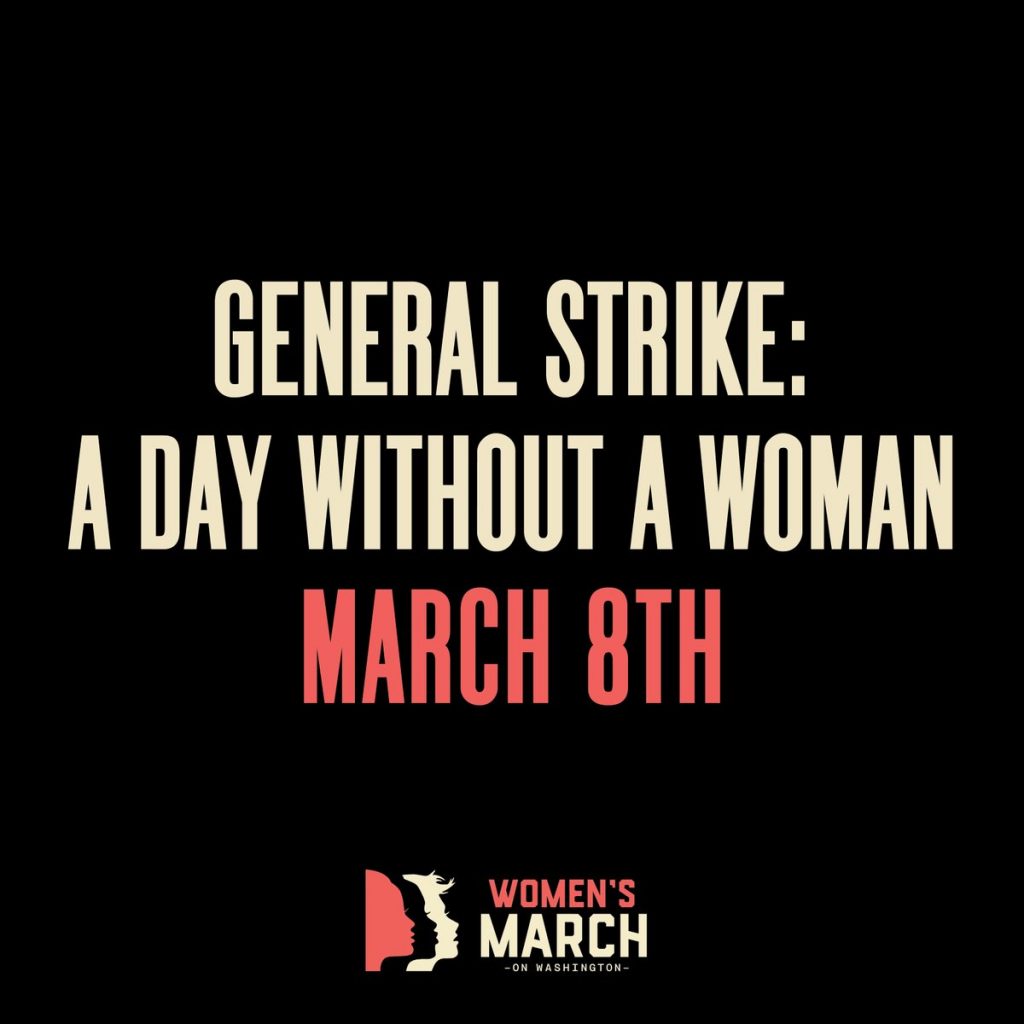 Nope, the organizers are calling for women (and transwomen, can't forget them) to take a stand and go on strike. They are hoping for similar numbers to the first march to turn out.

The list of things to strike against is long.
As a first step, we propose to help build an international strike against male violence and in defense of reproductive rights on 8 March. In this, we join with feminist groups from around 30 countries who have called for such a strike.

The idea is to mobilize women, including trans women, and all who support them in an international day of struggle – a day of striking, marching, blocking roads, bridges, and squares, abstaining from domestic, care and sex work, boycotting, calling out misogynistic politicians and companies, striking in educational institutions. These actions are aimed at making visible the needs and aspirations of those whom lean-in feminism ignored: women in the formal labor market, women working in the sphere of social reproduction and care, and unemployed and precarious working women.
Let us join together on 8 March to strike, walk out, march and demonstrate. Let us use the occasion of this international day of action to be done with lean-in feminism and to build in its place a feminism for the 99%, a grassroots, anti-capitalist feminism – a feminism in solidarity with working women, their families and their allies throughout the world.
There is so much to unpack in this list, but for the life of me, I cannot stop laughing. You know why? Because my son's birthday is March 8th. I can just imagine how that would have gone down 7 years ago….

Women's March Organizers: "Go on strike in defense of reproductive rights!"
Me: (in hospital) "ON STRIKE?? I NEED THAT EPIDURAL RIGHT NOW!!! MY LABOR IS NOT STOPPING FOR YOUR STRIKE!"
Oh, that's probably not the "reproductive rights" the march organizers are looking to defend. But I cannot help chuckling at the irony. The march organizers want all women – presumably, I am still included in that number, even though I am far too pro-life for them – to go on strike and walk out on my family in order to promote "solidarity with working women, their families, and their allies."
I can imagine how this conversation would go with my soon-to-be seven year old. "Sorry, honey, Mommy is not baking you a birthday cake. The patriarchy isn't going to smash itself. I have to go on strike in solidarity of women and THEIR families." Yeah, I'm sure he would TOTALLY understand. (That was sarcasm.)
I know the entire intent is to prove to… someone? Anyone? Men? Society at large?… that women are important and vital to society. So they want women to leave their "domestic work" – which presumably includes caring for those children that the women involved have produced – and go on strike.
Sorry, I will be too busy on March 8th to be on strike. You see, I know that I am too important for my son to do without on that day. If others wish to try and prove that they are important by walking away, instead of staying put to honor commitments or go to work, I hope you do so in a safe and responsible fashion. (Though this could be very interesting if the child care you are depending on in order to go strike, goes on strike themselves. See how this works?) In the meantime, I am busy proving every single day that I am indispensable to my family. Walking away from my commitments and obligations? That would be cruel, because it would show my children that activism is more important than they are. Not happening. Not on March 8th, and not ever.
(Visited 7 times, 7 visits today)