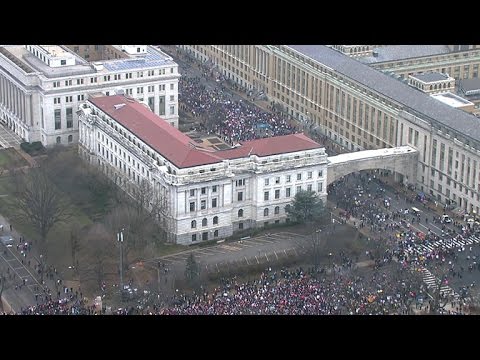 The Women's March organizers, after the success of their largely attended and peaceful march on January 21st, has decided what their next "action" will be. Or rather, lack of action. The leaders have written an opinion piece, declaring that March 8th will be the day women go on strike against… well, pretty much everything.


Nope, the organizers are calling for women (and transwomen, can't forget them) to take a stand and go on strike. They are hoping for similar numbers to the first march to turn out.

The list of things to strike against is long.
As a first step, we propose to help build an international strike against male violence and in defense of reproductive rights on 8 March. In this, we join with feminist groups from around 30 countries who have called for such a strike.

The idea is to mobilize women, including trans women, and all who support them in an international day of struggle – a day of striking, marching, blocking roads, bridges, and squares, abstaining from domestic, care and sex work, boycotting, calling out misogynistic politicians and companies, striking in educational institutions. These actions are aimed at making visible the needs and aspirations of those whom lean-in feminism ignored: women in the formal labor market, women working in the sphere of social reproduction and care, and unemployed and precarious working women.
Let us join together on 8 March to strike, walk out, march and demonstrate. Let us use the occasion of this international day of action to be done with lean-in feminism and to build in its place a feminism for the 99%, a grassroots, anti-capitalist feminism – a feminism in solidarity with working women, their families and their allies throughout the world.
There is so much to unpack in this list, but for the life of me, I cannot stop laughing. You know why? Because my son's birthday is March 8th. I can just imagine how that would have gone down 7 years ago….
The reports will turn a normal person's stomach and fill their hearts with rage. ISIS, ISIL, Islamic State – whatever it wants to be called these days…