Say farewell to the Victoria's Secret angels, those statuesque models who traversed runways wearing outlandish wings and frilly lingerie. They soon will be history, because the company is now embracing feminism.
But by going woke, will Victoria's Secret go broke?
Fox Nation host and "influencer" Tomi Lahren opened her young, immature mouth and went on a rant about "trash" men and the dating problems that she and…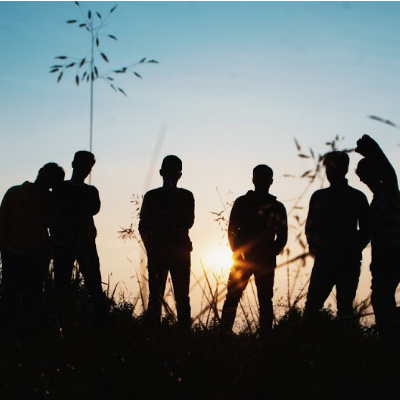 Losing market share, Gillette, maker of all things razor, has decided that the best way to build market share is to shame their main customers: men. The…
A feminist writer named Natasha Pearlman recently penned an indignant essay in Britain's Daily Mail, lamenting the death of common courtesy, thoughtfulness, and consideration. Men have lost…
Hillary Clinton spoke at Rutgers yesterday. Yes, I know. That should be the beginning and end of this blog post, but please bear with me. You see,…
Hillary Clinton emerged from the woods and spoke up yesterday. However, she uttered not a peep regarding the FISA memo and the second Steele dossier. Instead she…
At Victory Girls, we love men! Men are taking quite a beating in the public square these days, but we are fighting back against the broad brush…
I made a huge mistake today. I pulled up something on Tumblr called "Power Femme Posts." I wish I could say hilarity ensued, but it was more…
Some TV writer named Nicole Silverberg recently published an article in the Guardian (yes, you may all groan now), chicksplaining to men what they need to do…
It's almost become a game. Open up the internet, see the latest round of Hillary Clinton book promotion interviews, and see who she is blaming today! Well,…
Now, that Donald Trump is going to "Make America Great Again" the next step will be to "Make Men Great Again". Since the totally metrosexual Barack H….
The Premise What a controversial subject for a women's blogging team to take on, right? I am begging you to watch this video all the way through…
If you're looking for real brutality, look no further than Islamic State's latest reported massacre. Aseel al-Nujaifi, governor of Nineveh province in Iraq, confirmed on Friday that…
For a nanosecond there, I thought she wrote, "PVC is always rape" and I'm thinking…"WHOA…plastic pipe from Home Depot??"  Then I saw "PIV" and I thought, "what…