Just last night, the Bipartisan Safer Communities Act gun legislation draft was released. The Act, backed by 10 Democrats and 10 Republicans, is a whopping 80 pages long and can be read here.
In the foggy, rainy land of Bigfoot, evergreen trees and meandering mountain passes lives a governor who thinks himself to be a king. His name, known across…
Texas teachers were told to teach opposing views when discussing the Holocaust. That is what NBC News, who committed actual journalism, discovered this week.
Virginia has been shoved to the left by Governor Ralph Northam and a Democrat-led legislature. Over Easter weekend, he served up a slew of rotten eggs by…
California can now be classified as the Nanny State. Evidently the the billion dollar boondoggle train to nowhere, San Francisco's needle and poop infested streets, and wildfires…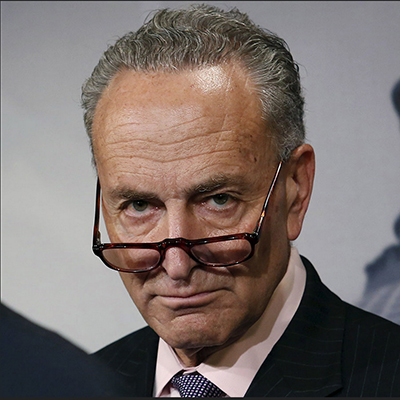 Remember the hue and cry on the left when President Trump issued an executive order to rescind President Obama's executive order on DACA? Or when Trump issued…
The school walkouts the other day gained worldwide media attention. The grandstanding by the so-called "adults" in the room was enough to give those who understand "1984"…
The Senate unveiled their Healthcare bill yesterday, called the Better Care Reconciliation Act. The reactions were something to behold. One would think the sky had fallen, the…
Tonight we celebrate the imminent birth of a new year. As we ring in 2014 with family, friends, and perhaps a cocktail or two, our alleged representatives…