The sports world's hypocrisy regarding Aaron Rodgers is one for the books.
Rental hypocrisy has come to light concerning Reps Rashida Tlaib and Ayanna Pressley. Both are staunch advocates for cancelling rent and keeping eviction moratoriums in place…indefinitely. Yet…
This coming Wednesday, Joe Biden will present his joint address to both session of Congress. On Thursday, he will travel to Georgia for a drive-in rally. Less…
Rep. Pramila Jayapal went on a tweet diatribe yesterday evening about her Covid-19 diagnosis.
Covid rules regarding large gatherings or Thanksgiving have exceptions. Lots of exceptions. We aren't supposed to gather in large groups. We can't have graduations, weddings or funerals…
Liberals are yelling at MSNBC's Chris Hayes right now. Why? Because he said the quiet part very loudly last night. Discussing Tara Reade's allegations against Joe Biden…
Chris Cuomo is a tone-deaf hypocrite. You see, it's ok for him break coronavirus quarantine whenever he feels like it.
Mark Cuban decimated Elizabeth Warren's hypocrisy and billionaire envy. In just a few tweets on Saturday he turned a very bright spotlight onto her desperate deflection from…
The Democrats on the House Judiciary Committee have been throwing a temper tantrum ever since Attorney General Barr provided the 4-page summary of the Muller report. Their…
It's been well documented for years that Joe Biden is handsy and has a very bad habit of getting into women's personal space. Now there are at…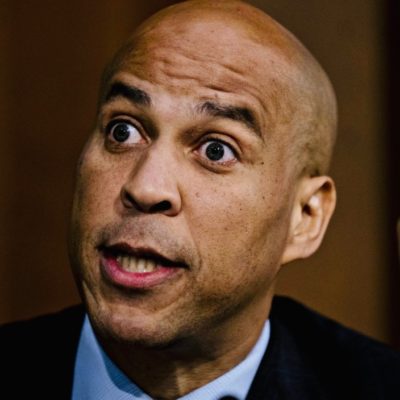 The current crop of 2020 Presidential candidates have stepped on so many rakes that I've lost count. Has anyone cornered the market on popcorn? Somebody needs to,…
More than a few jaws dropped when the New York Times broke the story about Asia Argento's own history of sexual assault against a young man. One…
Another week, another blatant display of hypocrisy and lack of awareness on the part of prominent Progressives, Alexandria Ocasio-Cortez and Jimmy Kimmel. Yawn.
The West Hollywood City Council doesn't think that Donald Trump deserves his star on the Hollywood Walk of Fame, and after the latest vandalism, they want it…