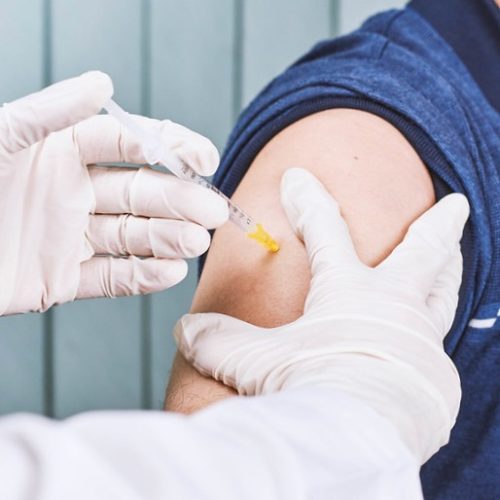 It's not every day a COVID-19 vaccination site gets a visit from two doctors (cough), but this New York church, doubling as a vaccination site, was lucky enough (cough again) to be in the presence of FLOTUS, Jill Biden and Dr. Anthony Fauci yesterday afternoon.
Melania Trump has embarked on her first solo tour of sorts to promote her "Be Best" Campaign with stops in Tulsa, Las Vegas and Seattle.
Melania Trump made a surprise visit to a children's detention center in McAllen, Texas, today. Here's how her spokeswoman, Stephanie Grisham, explained the reason for FLOTUS's visit:
Breathtakingly unfunny comedian Kathy Griffin bitch slapped our First Lady of the United States in a rant regarding children separated from their families at the border. From…
The State Visit of French President Emmanuel Macron and Madame Brigitte Macron was an eye-catching reminder that we finally, after several decades, have a First Lady of…
The Bush family laid their beloved wife, mother, and grandmother to rest today. America said its goodbyes to a beloved former First Lady, Barbara Bush, she of…
Jimmy Kimmel is now on my last nerve. In fact, he probably sits atop lots of last nerves, especially after he mocked First Lady Melania Trump's accent.
Guess who the most popular member of the First Family is? Kudos to you if you said Melania Trump. At the end of President Trump's first year…
What girl wouldn't love this gig? First Lady Melania Trump went to Toronto this weekend — her first solo foreign trip — to attend the 2017 Invictus…
In public, Melania Trump always looks composed and sophisticated. It's a carry-over of her years as a fashion model, I suppose. However, Mrs. Trump has now achieved…
In a commencement address to graduates of Tuskegee University in Alabama on Saturday, Michelle Obama described the "emotional toll" of being the nation's first black First Lady. She…
It's no secret that Michelle Obama has made herself into the unelected food czar when it comes to what our children eat in schools across the nation….
Looks like Michelle Obama sat next to—and honored—a former police officer who is actually a rapist, domestic violence offender, and repeated abuser/assaulter.  Maybe it doesn't count quite…