According to Liz Cheney, Jan 6 texts from Fox News folks and Don Jr to Mark Meadows are THE SMOKING GUN!
Minnesota Representative Ilhan Omar said that we need to dismantle the entire system of oppression at a livestreamed event today, July 7, 2020. Criminal Justice reform is…
ABC's show The View sort of exploded this morning. Donald Trump, Junior, and his girlfriend, former Fox News personality Kimberly Guilfoyle, showed up to promote Don Jr.'s…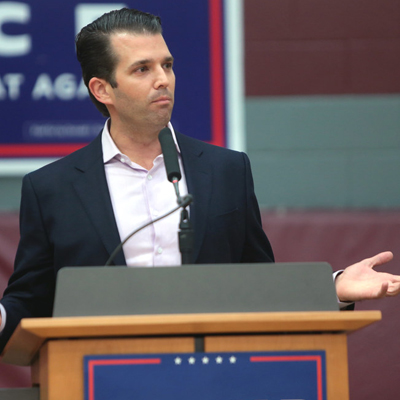 Not to slam the South here, but what kind of lawmakers are they growing down there in Alabama? Recently AL State Rep. John Rogers made comments defending…
I did a repeated facepalm when Donald Trump declared that ISIS was defeated last year and he was withdrawing troops from Syria, prompting Defense Secretary Jim Mattis…
It's always interesting to watch a Democrat Media narrative fall apart at the seams. CNN's 2019 started out badly and as of yesterday afternoon, it's getting even…
Cue the media horde. Grab the pitchforks and light those torches. Donald Trump, Jr. took a meeting with a Kremlin-linked Russian lawyer in Trump Tower. Don, Jr….
One of the many fronts liberals have attempted to attack President Trump has been his claim that mainstream media publishes "fake news". Hillary Clinton pounded him on…
Another day, another Trump for the Congressional Democrats and media conglomerate to attack. Citing a "Lack of Candor", 22 Congressional Democrats have sent a letter to Acting…
More information is emerging regarding Natalia Veselnitskaya's entry into the United States. Veselnitskaya is the Russian lawyer at the center of the current attempt to tie Trump…
In the latest twist to the Russia/Election 2016 saga, Donald Trump Jr. commented that he attended a meeting with a Kremlin-connected Russian lawyer after being promised compromising information…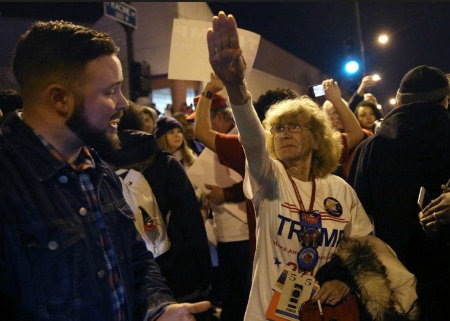 Another weekend of the Republican presidential campaign, another weekend on the Trump Fury Road. Yesterday in Chicago a picture was snapped of a Trump supporter actually giving a Nazi…