I am not here to dispute that the DC National Guard is used regularly to offer assistance to Capitol Police and to maintain traffic control and security. It is.  What is NOT normal is calling in the troops pre-emptively to squelch public dissent.  It is also not normal to put up security fencing around the Capital Building.  And most especially, it is NOT normal to deputize outside law enforcement officers as United States Capital Police Special Officers.  Yet all of these actions are taking place ahead of a rally virtually no-one has even heard of.  While Congress is out of session.  Pure theater ginned up to offer one more squirrel to the realization that Biden brought anything BUT normalcy to the Presidency post Trump.
A slap on the wrist. That is essentially what six Capitol Police officers face after multiple internal investigations. The events of January 6 were SO momentous that,…
Six Capitol Hill police officers have been suspended and 35 more are under investigation for their roles in the breach of the Capitol on January 6, 2021….
Yesterday, a jerk with a bad attitude and a rifle went on to a baseball field, asked people who were walking on the field what party they…
Two Capitol Police Officers, both members of House Whip Steve Scalise's security detail this morning, are being hailed as heroes today after a gunman opened fire, targeting congressional…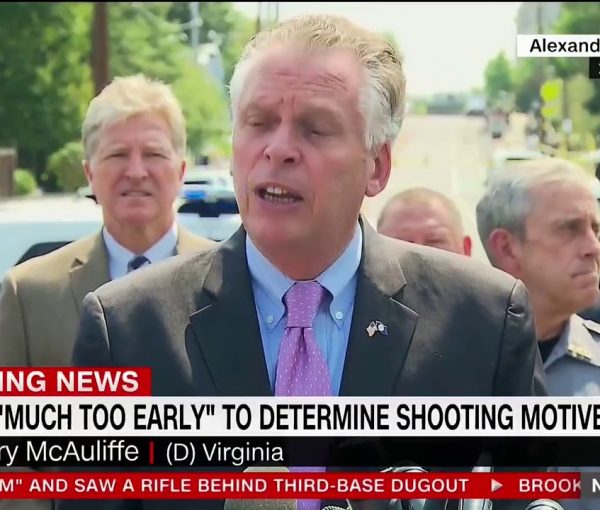 Virginia Governor Terry McAuliffe (D-Clinton) lost no time before releasing an official statement and running for the cameras after the shooting of Congressional Republicans at their softball…