Joe Manchin will be running a victory lap on all five Sunday morning talk shows after he caved and forgot about his constituents in West Virginia.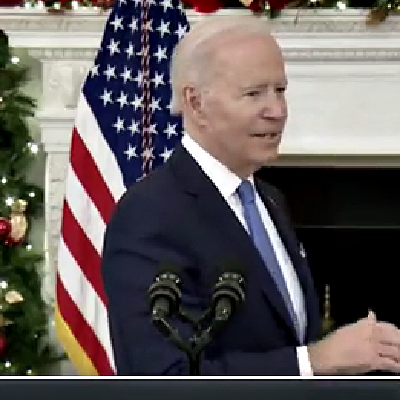 Joe Biden is a fecking eegit. He's a used car salesman from the 20th century. He's a fossil. He's a meat marionette held up by the sheer…
The year 1 victory lap that the Biden Administration asked the media to promote is not only laughable, it is a dud courtesy of an assist from…
When I was little, about four years old, I lived in Bangkok, Thailand. The cockroaches there are as big as bats and fly like them too.  One…
Congress has been waiting for the Congressional Budget Office (CBO) to score the Build Back Better (BBB) Bill. The CBO score came in. The $1.75 trillion dollar…
Congressional democrats are determined to go big and go home.  Just one day after getting their asses whooped, they are convinced that passing their ginormously large spending…
Joe Biden wants us to believe he was given a mandate to enact sweeping reforms throughout American institutions when he was elected*.  But if he and the…
Joe Biden arrived in Italy at 2:36 a.m. local time with his Presidency (ahem) in tatters. For the second time his infrastructure bill, or framework, was blown…
I'm just so confused these days.  Every day, there's some new way that I find up is down and down is up.  Inflation isn't bad!  It's a…
Kyrsten Sinema has become one of the most interesting senators out there – and the left is determined to bend her to their will.
Today's jobs report was not the news that Team Biden wanted, but they're going to try and serve us all lemonade anyway.
Nancy Pelosi has a real job on her hands, and one that she can't blame Republicans for.