In the midst of the Syria news and SecDef Mattis resignation, the funding bill to keep the government open got lost for a bit. Until the House passed the bill that, this time, included $5 billion in funding for the border wall. The bill was then sent to the Senate. As of this writing, one thing is for sure. Chuck Schumer and Nancy Pelosi want this bill to fail and the government to shut down because Trump!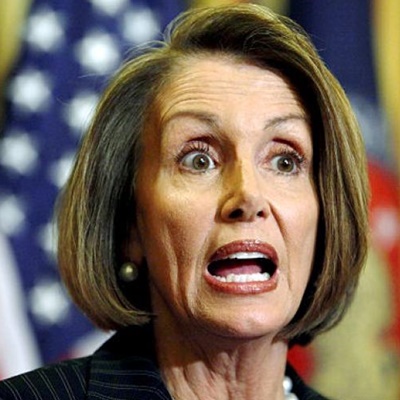 It's no secret the Democrats hate President Trump's changes to the tax code. They hate it so much, they began a 100-city tour against it. One of…
If last year taught us anything, it's that the majority of Republicans used ObamaCare as their DACA: a campaign talking point to gain votes. But much to…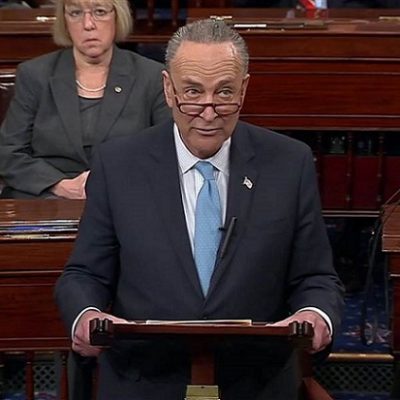 The Democrats were quite honestly stunned that their attempt to hang the shutdown on the Republicans was failing. Even the media failed them. And they found themselves…
It is true. Nancy Pelosi deserves her own spot in the Pit of Misery. Saturday, on Day One of the government shutdown, Nancy and House Dems held…
As I was driving to work yesterday morning, one of the local morning shows was interviewing a Democrat Congressman about what – at the time – was…
The government is in danger of shutting down because the money isn't there. Which means, according to Senator Diane Feinstein, People Will Die! 
The new Denver VA hospital, 12 buildings in all, will have its grand opening in August 2018. Finally, after years of waiting, a brand new state of…
The new attack line on the Senate version of the AHCA is that it will "cut Medicaid." The narrative being pushed is that poor people will be…
The Trump administration is going to be rolling out another budget proposal on Tuesday, and the preview has already sent the media into the spin cycle. The…
One of the budget items supposedly on the chopping block by the Trump Administration is Meals on Wheels (MOW). Media, Twitter, and Facebook have gone nuts over…
After a highly contentious Senate confirmation process, Betsy DeVos became the Secretary of Education last week. She immediately tried to start reaching out by touring a public…
You know how you can tell that Planned Parenthood is actually worried about the flow of cash from the American taxpayer being cut off by the Trump…
It's always about the money. Dr. Francis Collins, in an interview with the Huffington Post ahead of this most recent Ebola case in Dallas, claims that if…
How much will it cost to educate the newest influx of illegal minors? $760 Million. That's an estimate. How much will it really cost the American taxpayer?…