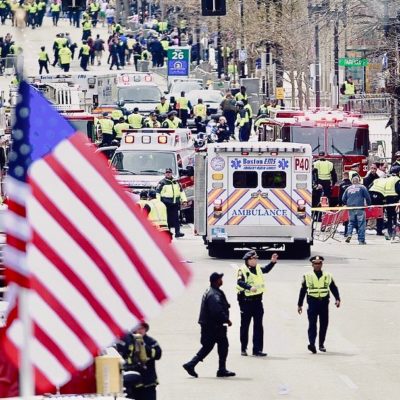 The Boston Marathon bomber is in the news again. It seems that he wants to appeal his death sentence because holding the trial in Boston ensured that…
While some may consider a candidacy and newly elected Congresswoman historic, others of us, like say, me, find it very troubling. Ilhan Omar was elected to Congress…
You already know that President Donald Trump and First Lady Melania Trump visited Iraq. Nina wrote about the visit and Narcissi wrote about the Newsweek dust up….
POTUS and FLOTUS visit al Assad airbase in Iraq. The otherwise positive event, has the MSM up in arms. Newsweek is aghast that Trump tweeted a very…
The big news during the government shutdown was that President Trump had to cancel his vacation at Mar-A-Lago. The spin regarding his tweets and the calls to…
Alexandria Ocasio-Cortez can't stop digging. In her efforts to make the Trump Administration look bad, she ends up looking the fool. In this case, her Christmas tweet…
For the last two years, the Chicago's Women's March has averaged more than 100,000 attendees. To say it is a huge draw for Chicago in January is…
Christmas is a wonderful time to pause and reflect. To feel grateful for what we have and to make those around us feel happy. Because, frankly, happy…
Merry Christmas! At my house, we love lots of bright Christmas lights, a beautifully decorated tree with cherished ornaments collected over the years, and stockings hung by…
The list is long. The country is divided. And we're bickering with one another over trivial things. But there are important items crucial to the health of…
It's hard to believe, but Christmas Eve marks the 50th anniversary of one of the greatest photos ever taken: Earthrise. But not only was the image one…
LeBron, LeBron, LeBron. You're a legend. Kids and adults love you. So much so, they'll drop about $200 for a pair of shoes to put under the…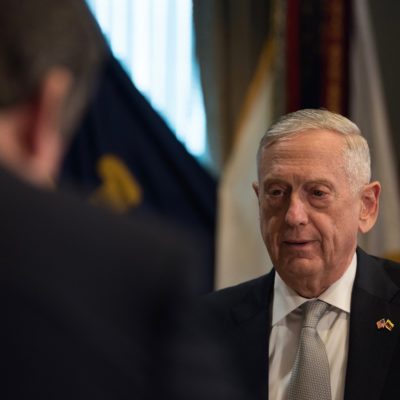 While we are all still trying to unpack General James Mattis' earlier-than-planned departure from the Trump administration, The New York Times rolled out an opinion him that…
The next presidential election is set for 2020. However, if New Hampshire gets its way, the state might hold their presidential primary in late 2019 instead.
It's that time of year when the politically correct left, social justice warriors, and other liberal ilk decide to try to suck the fun out of Christmas…