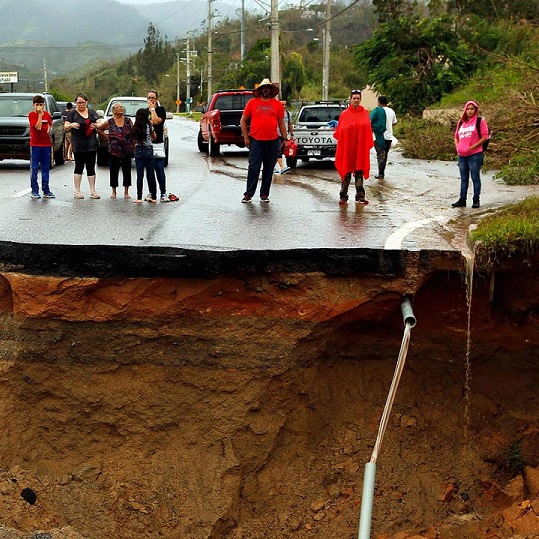 Just how big of a disaster is Puerto Rico?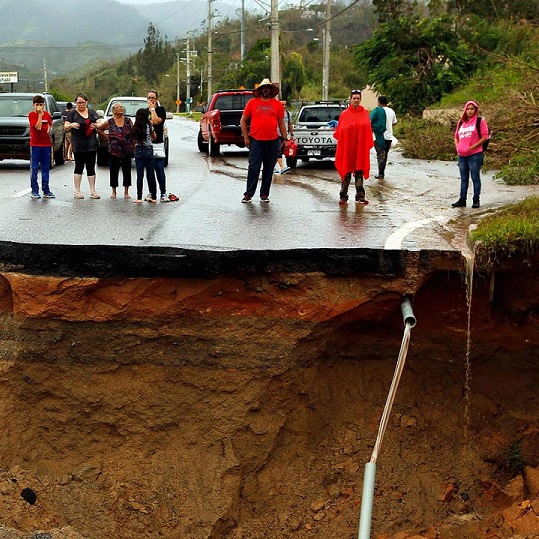 It's so bad that not even their National Guard can show up for duty.
But nine days after Hurricane Maria, a striking trend has emerged: Less than half of the 8,000 members of the Puerto Rico National Guard are on duty. Army Lt. Gen. Jeffrey Buchanan, the top U.S. officer overseeing military operations on the island, attributed this to a combination of factors. Many personnel are dealing with the devastation in their own lives, he said, and some are providing help in their full-time jobs as police, firefighters or other first responders rather than through the Guard.
The comparatively small number of Guard troops on duty in Puerto Rico appears to underscore a disconnect between pleas made on the ground by civilians on the ground since the storm, and the federal government's relatively modest response at first. It also may have slowed awareness of how bad the destruction was, with fewer personnel responding early and cataloguing needs.
And no, President Trump is not helping the situation with his tweeting (which is the thorn in the side of every normal person serving in the current administration, I'm sure). But the left is not helping when they go all out on the hyperbole.
The progressive liberal bastion of Seattle has finally decided how many accusations of child sex abuse and rape it takes to get a Democrat to resign in…
There are a lot of familiar faces joining up to protest the incident that happened at a private pool in McKinney, Texas, this weekend. Professional paid protestor…
The big question is, exactly who is this guy? The former Maryland governor unveiled his campaign in Baltimore, the city where he was once mayor — a…
There was another protest march in New York City yesterday, with all of the typical slogans and hype that we have come to expect from these marches….