On Friday President Trump issued an executive order temporarily banning persons from seven terror-rich nations from entering the U.S. Chaos resulted on Saturday, when foreigners were trapped at several airports. Others were blocked from leaving their home countries to travel to the U.S., even if they had appropriate paperwork.
https://youtu.be/DXFpk4jEqaE
And, on cue, Democrats, the media, the ACLU, and anti-Trump protestors went into a hissy fit.
Democrat Sen. Chuck Schumer issued a tweet claiming that the Statue of Liberty had tears running down her cheeks.
Chuck Schumer of Trump's 'extreme vetting' Exec. Order: "Tears are running down the cheeks of the Statue of Liberty tonight." pic.twitter.com/ONz3Ss6BJ5

— Kyle Griffin (@kylegriffin1) January 28, 2017
An Iraqi interpreter who had worked for the US Army was detained at Kennedy Airport. The Daily Beast, screaming "inhumane!" surmised that a 77-year-old grandmother would be sent back to Iraq after being detained at Dallas-Ft. Worth International. Even a Christian family from Syria, which had all appropriate paperwork in hand, was detained at Philadelphia International.
Fresh off the Women's March from last weekend, anti-Trump protestors were eager to vent their spleens yet again. Think Progress provided a handy list of cities that were sponsoring protests over the weekend. Because. . . resist!
(Do you recall the protests organized against President Obama when he barred Christian refugees from the Middle East? Me neither. But I digress.)
Americans from New York, New Jersey, and Minnesota dodged the proverbial bullet last weekend. Jihadis attempted to slaughter citizens with the bomb or the knife, and fortunately…
Pope Francis just returned to the Vatican from his trip to Greece with twelve extra passengers in tow. They're Syrian refugees selected from the Moria encampment on…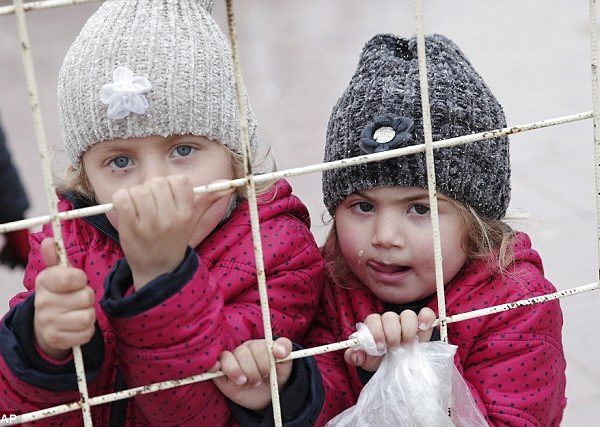 In a shocking admission Friday the head of the Central Council of German Muslims claimed that the council does not know the whereabouts of some 5,000 refugee…
In a truly bizarre story a group of German feminists have decided that the stories circulating around the interwebs about Muslim rape gangs attacking large numbers of…
Europe has a problem. We informed you yesterday about the dozens, if not hundreds, of molestations and rapes that occurred across Germany over New Year's Eve. Well,…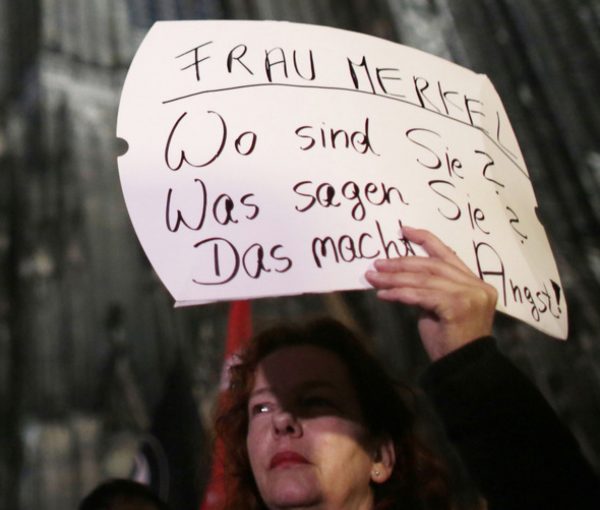 The mainstream media would have us believe that the migrants coming from all places Middle East are simply seeking refuge, and need our help. And to some…
Yesterday, as we sat down with family and friends to enjoy our Thanksgiving feast…and discuss anything and everything EXCEPT politics, the President decided his weekly address needed…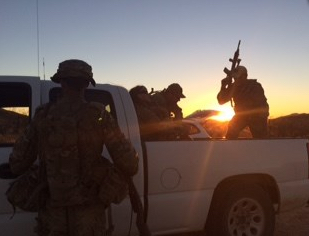 When the federal government refuses to do one of the few duties it's actually tasked with—national security—it's up to the citizens to safeguard our nation. And that's…
On the heels of the Paris attack just days ago, ISIS Daesh has vowed to attack the United States in a similarly horrific fashion. And we should…
The sad truth of the matter is that when I learned of the Paris terror attacks this afternoon, I wasn't surprised at all. As recently as this…
The push for the U.S. to throw the doors wide open to refugees from Syria continues. In fact, we may be looking at more than the 10,000…
Last week, Victory Girl, Jenny, discussed the report that the Obama Administration has been whitewashing the continued growth, strength, and expansion of ISIS. And anyone who has…
Found in the safety lane on a stretch of highway between Budapest and Vienna, the latest tragedy of the refugee crises in Europe unfolded. Austrian officials said Friday…
"They thought that the bullets would silence us. But they failed," she said. "And then, out of that silence came thousands of voices. … Weakness, fear and…