UPDATED BELOW
The Russian missile cruiser Moskva exploded in the Black Sea on Wednesday. What makes this especially ironic is that this is the same ship that received the "Go F*** Yourself" message from Ukrainian troops on Snake Island.
Can we call this a war crime yet? Ukrainian forces liberated the town of Bucha, near Kyiv, and found that Russian forces had committed a massacre of…
God help us all, Joe Biden is in Europe. For a president who insists that we cannot engage Russia, lest it lead to World War III, he…
Anyone watching the Vice President of the United States, Kamala Harris, right now, cannot help but be impressed… by her utter ineptitude.
If this sounds like a convoluted trade agreement in order to pass responsibility, you are right.
Today marks eighty years since the Nazi invasion of Poland, which is remembered as the official beginning of World War II.
ICE (Immigration and Customs Enforcement) arrested and deported the last Nazi war criminal living in the United States. They arrested ninety-five year old, Ukranian born Jakiw Palij…
President Donald J. Trump stopped in Poland on his way to the G20 summit in his second foreign trip, since his inauguration. The twelfth G20 summit will…
Europe is having a bit of a problem with terrorism these days. From the recent attack in Manchester, to Paris, Stockholm, Berlin, and Brussels, Europeans are reeling….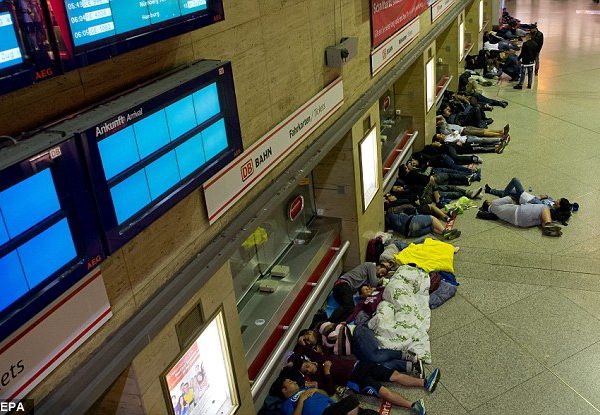 Germany has finally determined that she is at the breaking point with the massive influx of war refugees, and has stopped all trains coming from Austria bearing…