President Trump met Queen Elizabeth for the very first time on Friday on the steps of the Quadrangle at Windsor Palace. There an Honor Guard gave a…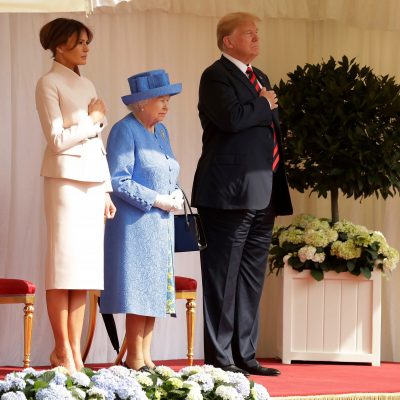 There's just something so unique about British pomp and circumstance. Especially when it involves meeting the Queen of England at Windsor Castle. President Trump has always been…
Melania Trump made a surprise visit to a children's detention center in McAllen, Texas, today. Here's how her spokeswoman, Stephanie Grisham, explained the reason for FLOTUS's visit:
Breathtakingly unfunny comedian Kathy Griffin bitch slapped our First Lady of the United States in a rant regarding children separated from their families at the border. From…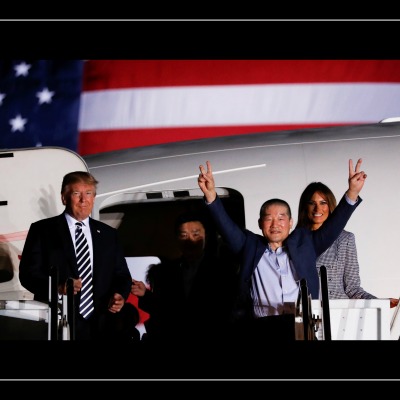 As he had promised, President Donald J. Trump greeted the freed North Korean hostages at Andrews Air Force Base early this morning. Are you tired of winning…
The State Visit of French President Emmanuel Macron and Madame Brigitte Macron was an eye-catching reminder that we finally, after several decades, have a First Lady of…
Jimmy Kimmel is now on my last nerve. In fact, he probably sits atop lots of last nerves, especially after he mocked First Lady Melania Trump's accent.
Guess who the most popular member of the First Family is? Kudos to you if you said Melania Trump. At the end of President Trump's first year…
Meryl Streep has been running just about as fast as she can from Harvey Weinstein. But you know whose fault this really is? Melania Trump and Ivanka…
Yesterday, The Daily Beast ran an article by one of its senior editors, Erin Gloria Ryan, titled, "Wow, Melania Trump Must Really Hate Her Life." The article…
On his third foreign trip abroad, Donald Trump has largely proved "The Art of the Deal" and he makes it a family affair. Landing in China yesterday,…
It isn't difficult to find a conspiracy under every rock. Human nature is such that someone always looks for another explanation, usually one more far-fetched, than the…
Just days after the horrific attack in Las Vegas stories of bravery, heroism, and American strength come to light. Husbands and wives shielding each other from the…
There's a certain Cambridge librarian who could use a refresher course in manners. As Victory Girls Gail wrote here, Liz Phipps Soeiro rudely and ungraciously rejected a…
What girl wouldn't love this gig? First Lady Melania Trump went to Toronto this weekend — her first solo foreign trip — to attend the 2017 Invictus…