They are known as The Squad. The four Socialist, America-hating women elected to the to Congress in 2019. The four have been joined by two more vicious, Socialist, America-haters for the 117th Congress: Jamaal Bowman and Cori Bush. Miss Bush is our subject today.
Chad Wolf, the acting Secretary of the Department of Homeland Security, is the latest official to leave his position in the Trump Administration with just over a…
On January 11, First Lady Melania Trump issued a statement through the White House titled "Our Path Forward". Immediately, the hateful mob torched Mrs. Trump, mostly, for…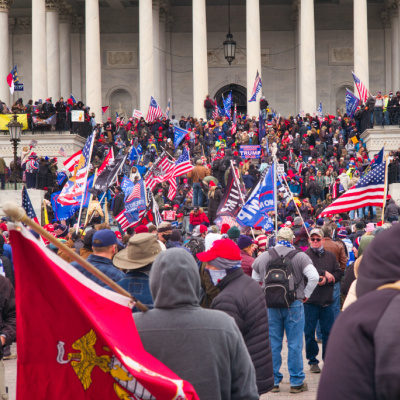 In the worst case yet of media hysteria, the Media Industrial Complex accused President Donald Trump of inciting an insurrection, when about 100 cretins breached the Capitol….