The Durham probe has uncovered new information verifying that YES, the Trump campaign AND the Trump White House were spied upon. By whom? Helloooo…Hillary!
The Russia interview transcripts were reluctantly released to the public by Adam Schiff late yesterday. Adam Schiff's spin is that the two year delay is the fault…
Hillary Clinton now has to sit for an in-person sworn deposition regarding her use of private servers and her email traffic.
Former Secretary of State and, failed 2016 presidential candidate, Hillary Rodham will be the keynote speaker at a cyber security and cyber defense summit hosted by Fire…
It's a well known fact that Hillary Clinton plays by her own rules and to heck with everyone else. We've seen that front and center for the…
Yesterday Deputy Attorney General Rod Rosenstein announced indictments against 12 Russians for their roles in cyber crime, money laundering, and hacking the DNC, DCCC, and Clinton campaign…
Duane Patterson over at Hot Air wondered this morning if hell had frozen over. I don't blame him. Hillary Clinton actually consented to a radio interview with…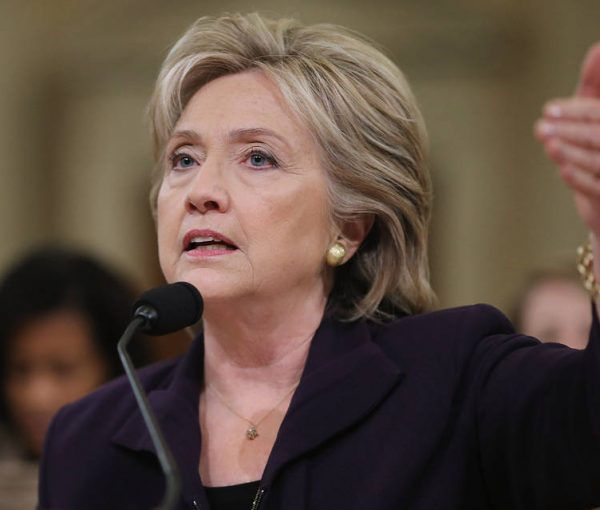 Hurricane Matthew isn't the only problem wreaking havoc in this country. The debacle called Hurricane Hillary just keeps building and building. No, its not the awkward ad buy…
In the days leading up to the Trump vs. Clinton candidates forum on national security, Hillary Clinton has tried to portray herself as the candidate whose years…