The Yang Garcia campaign alliance this weekend made for interesting news fodder regarding the NY City Mayor's race.
The question before us today is whether the New York Daily News published a racist caricature by cartoonist Bill Bramhall about mayoral candidate Andrew Yang.
Last we saw Andrew Yang, he was a one trick pony running in the 2020 Democrat Presidential election. His one trick was Universal Basic Income (UBI), the…
The political career of Bill de Blasio is about to come to an end, and none too soon. Following in his place might be one of his…
Today is MSNBC's day long climate change pander fest in which all the Democrat Presidential wannabe's strutted their stuff. Andrew Yang came right out and said it….
Andrew Yang shed some tears in Iowa on Saturday, and it wasn't because he bit into some spicy state fair food. No, he went verklempt after a…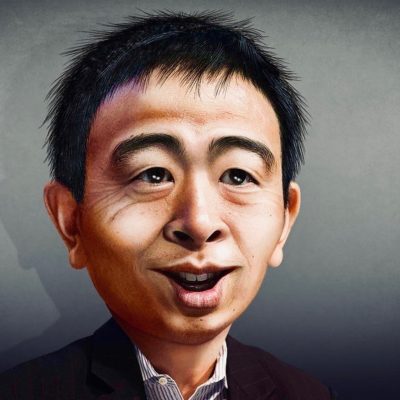 Presidential candidate Andrew Yang cheerfully touted his "Freedom Dividend" during last night's debate. We will save our economy and Americans by gifting them with $1,000 a month!…