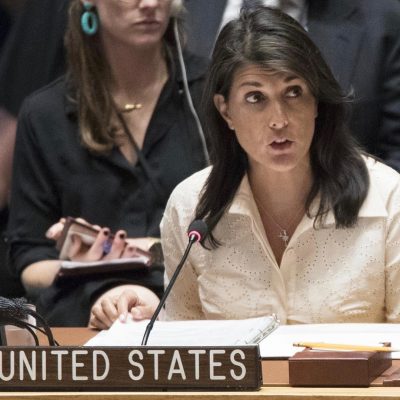 The report is out that the United States will be withdrawing from the United Nations' Human Rights Council over what Ambassador Nikki Haley previously said was its "chronic anti-Israel bias" back in June 2017.
We are watching history unfold. And as millions across the globe sat transfixed to the images on their screens emerging from Singapore yesterday, behind the scenes, Donald…
It is mind-boggling how many people, who should know better, have aligned themselves with the violent protestors terrorists on the Gaza border. Not only that, but the…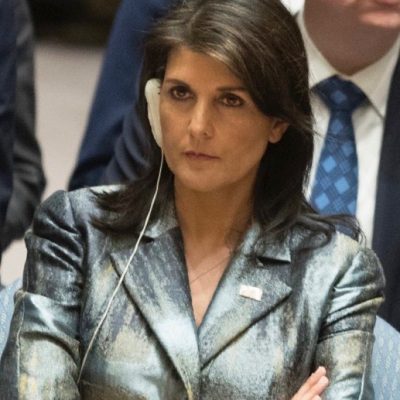 Since 2008 we've needed an advocate at the United Nations who will go to bat for our Republic and for freedom around the globe. Not since the…
New rumors have surfaced, courtesy of the illustrious author of Fire and Fury, Michael Wolff, that U.N Ambassador Nikki Haley is having an affair with President Donald Trump.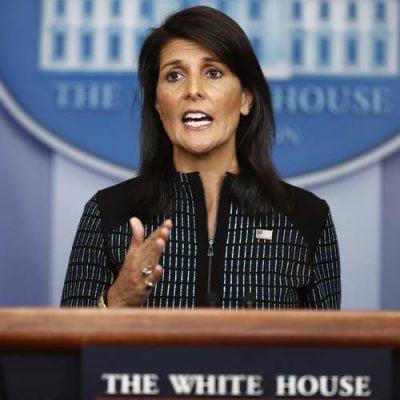 North Korea is a problem, with or without Trump's tweets. As Victory Girl Nina said here, Kim Jong Un launched an ICBM. That is a big deal…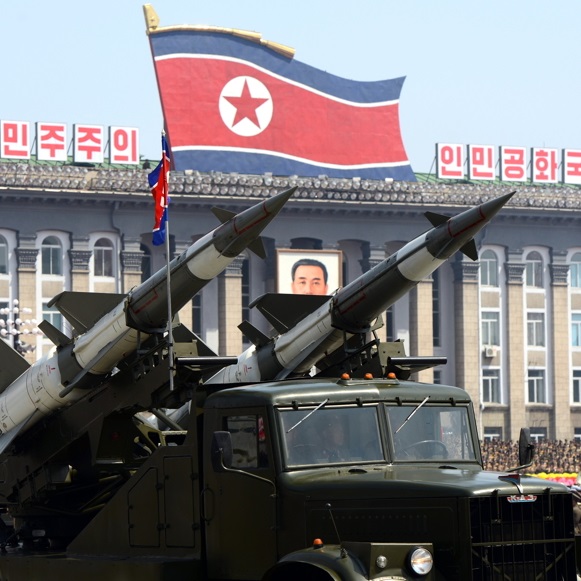 If North Korea truly did set off a hydrogen bomb underground, and then felt like bragging about it to the world, then the United Nations is at…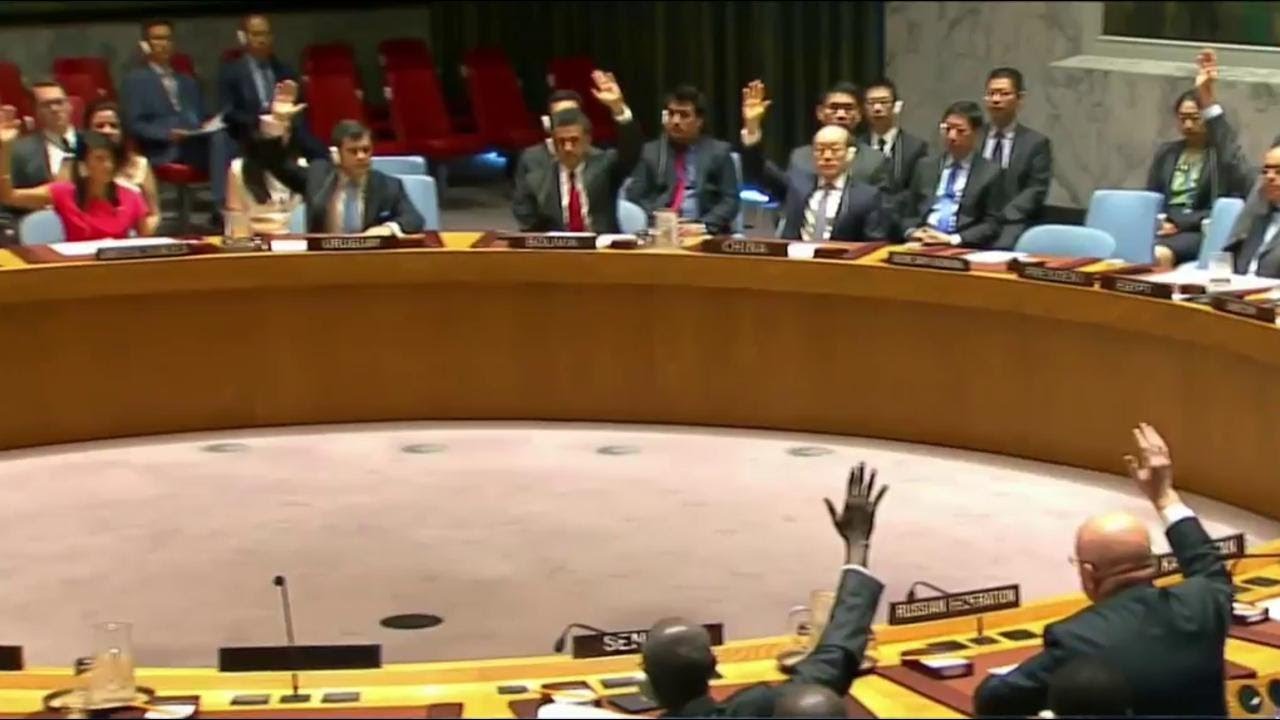 China has decided to try the stick instead of the carrot with Kim Jong-un. But the tactic of "get back to that table and finish your carrots,…
The news on Friday that North Korea had shot off another ICBM that landed in Japanese territorial waters was not good news for anyone. The distance on…
Vladimir Putin is a lying, rotten war criminal with a lengthy history of dead critics in his wake. And not only is he, at least tacitly, responsible…
Remember Obama's Red Line concerning Syria and the atrocities Bashir Assad has visited upon his countrymen? I do. Sadly and horrifically for many Syrians, Obama's Red Line had…