You knew it had to happen. After the Democrats lost not only the presidency but face in the 2016 election, they had only one course of action left–win at all costs. They've done everything they could to vilify President Trump and anyone who supports him. They've begun to openly embrace socialism. Some Democrats have gone so far as to say those in this country illegally should be allowed to vote. If they have their way, you might as well throw the Constitution out the window. Because of that, it is important that Conservatives not grow complacent and think their vote won't matter because it can and it will.
For the last several weeks, the media and political pundits have been touting August 7th as the beginning of the "blue wave" that would signal the beginning…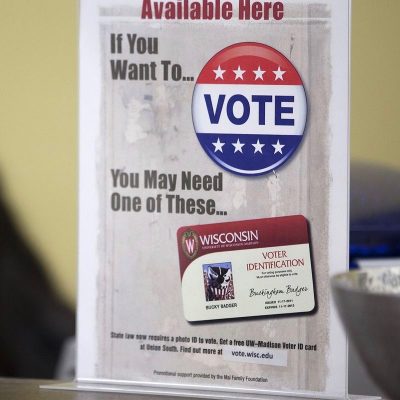 While Jim Acosta is sniveling about how really really icky Americans are, the rest of the media is hard at work deliberately misconstruing all that President Trump…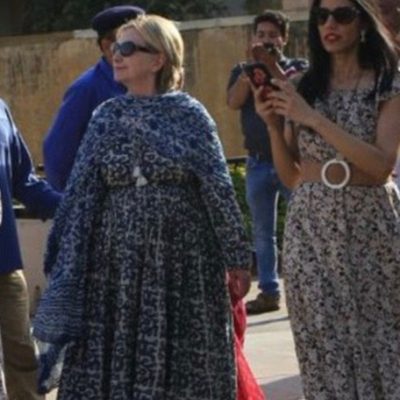 The other day, VG writer Kim wrote about Hillary's oh so lovely diss of women voters and flyover country while gallivanting around India dressed in sacks reminiscent…
It's almost become a game. Open up the internet, see the latest round of Hillary Clinton book promotion interviews, and see who she is blaming today! Well,…
The Smithsonian is going to "honor" unemployed football player Colin Kaepernick with an exhibit in the National Museum of African American History. Naturally, there were several obvious…
Its all about bringing attention to the problems, talking about them, kneeling, and making grand gestures. That's the schtick of San Francisco 49'ers quarterback Colin Kaepernick. He…
Katy Perry just adores Hillary Clinton. She's so in thrall with her that she got nekkid in a clickbait video to entice millennials to vote. Yeah, let those…
As voters gear up to cast their primary ballots in Arizona and Florida, the attention isn't only on whether the reelection bids of Senator John McCain (R-AZ),…
There is more than one way to commit voter fraud, and Clinton toady and governor of Virginia, Terry McAuliffe, is perfecting a newly emerging tactic. He has…
This past Wednesday, on his radio program, host Glenn Beck declared that he was "done" with the Republican Party. "I've made my decision – I'm out. I'm out…
No doubt still burning over Benjamin Netanyahu's re-election in Israel, President Obama floated an idea that would ensure the perpetual presence of Democrats in the White House….
Al Sharpton has apparently moved on from Ferguson, New York, and any other place he's been protesting lately, and has decided to call immediate emergency attention to…
As if Barack Obama couldn't get any more desperate, he's now resorted to sexual double entendres to try to win votes. Obama's newest ad stars Lena Dunham,…