There should be no doubt the media is an active conspirator in trying to put Joe Biden in the White House. Forget the active hatred much of the MSM has for Donald Trump. Look instead at how it did everything possible to bury the stories surrounding Hunter Biden and the Chinese connection to his father. Look at how it ignores the very serious questions about why Biden suffers as many "gaffes" as he does. And look at how the media isn't asking the hard questions about the taxes Biden's paid–or didn't pay. While you're at it, ask why the Democrats have ignored the problems with Biden's tax returns even as they yap at Trump's heels like rabid chihuahuas, demanding he turn over his returns.
The New York Times has acquired more than two decades of Donald Trump's tax returns. Never mind how they acquired them. What's important is the gleeful hysteria…
President Trump got half a win today. The Manhattan DA can get subpoena his tax records for an investigation, but Congress is denied that fun for now.
Some things have not faded away. While impeachment is looking more like a smoke, mirrors, and innuendo game, New York still has been pursuing Donald Trump and…
Beto O'Rourke and his wife released ten years of tax returns the other day. All in an effort to presumably coerce Trump into releasing his. Of course…
With the Russian Collusion Delusion circling the drain and Fat Bastard Representative Jerrold Nadler looking increasingly like the squealing baboon that he is, the Democrats have opened…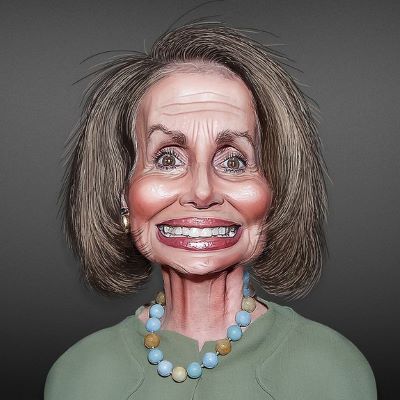 The Democrats, with Nancy Pelosi at the helm, are desperate to see Donald Trump's tax returns – so desperate, in fact, that they've introduced a bill in…
The New York Times decided to spring its supposed "October Surprise" over the weekend, and released three pages that allegedly came from Donald Trump's tax returns from…
Sometime last night, maybe around 3 a.m…. Hillary Clinton released her latest attack ad against Donald Trump. Well, I do have to admit that the question is…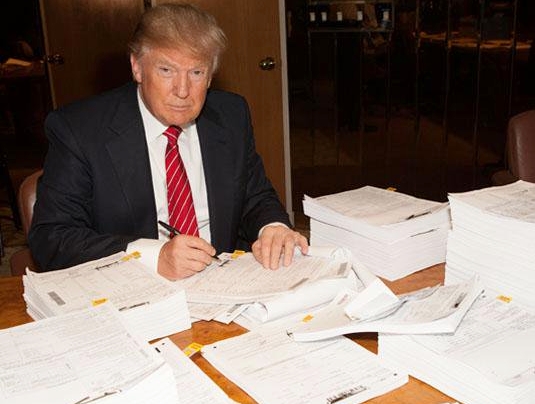 Releasing tax returns isn't required to run for president. No one has to do it. Yet, candidates have — going as far back as Nixon, actually. So…
Over the weekend the "Cuban Sandwich," comprised of Senators Ted Cruz and Marco Rubio, continued the tag team hits on Donald Trump in the waning days before…
Mitt Romney, the original Mr. Milquetoast presidential candidate of 2012, appeared on Fox News Wednesday, insisting that Donald Trump release his tax returns, and wondered if those…