This school year for kids in public schools all across the country is nothing short of a disaster. New York City is about to become the epicenter of more disaster, as the public schools are going to be shut down starting Thursday.
As schools reopen around the country, the Covid furor between teachers, parents, and unions ignores the needs of the students. The divide between "go back in person"…
A few days ago, a Toronto teen revealed a short film of a day in the life of a high-schooler in a digital-learning model in the midst…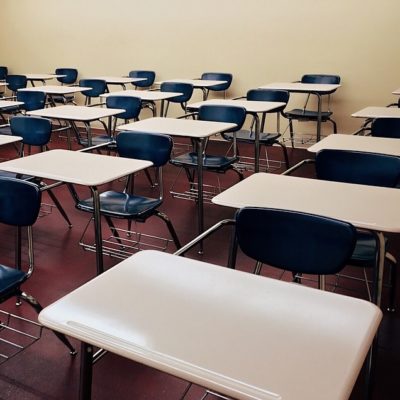 The Chicago Tribute had a big, flashy exposé on "quiet rooms" or the "isolation rooms" in special education within their public schools.
There are viral videos making their way around the Internet, showing a coach and cheerleaders at a cheerleading camp pushing down incoming freshmen into forced splits, with…
And now the bathroom wars are moving into the school district near you. The Obama administration, under the direction of the president, will be issuing an imperial…
The First Lady's "Let's Move!" program has had a lot of publicity lately.  We have strange videos of the president and vice-president taking laps around the White…
My mother was an English teacher for years in Catholic schools and so I suppose it was only natural that I would not only end up in…