To absolutely no one's surprise, Kyrsten Sinema has capitulated to the Democrat's tax increases and climate spending spree.  The hysterically, ironically, "new speak" name is lost on no one either.  I've already noted that the "Inflation Reduction Act" will do nothing of the kind.  In fact, a recent study indicates that in the short run, it will increase inflation before hypothetically bringing down inflation sometime in the distant future. Maybe.  But what struck me the most, as I perused the Twittersphere, was a comment that nailed the full rotation of our political bodies.  "The realignment is complete. Dems now doing tax cuts for the rich."  The Daily Wire highlights the trade Sinema needed to achieve in order to sign on to the legislation: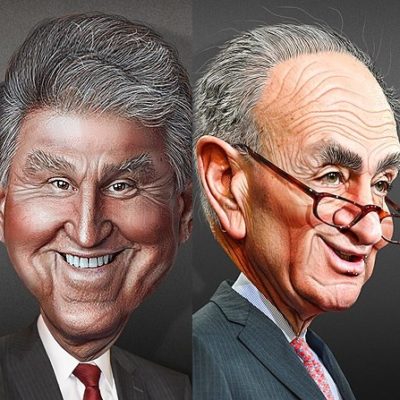 For some reason, Chuck Schumer thinks that he will be able to end the filibuster by using January 6th as a cudgel.
When I was little, about four years old, I lived in Bangkok, Thailand. The cockroaches there are as big as bats and fly like them too.  One…
Senator Kyrsten Sinema of Arizona knows she is walking a political tightrope. What the Democrats don't seem to realize is, she's not walking a tightrope for THEM.
Joe Manchin had a pithy response to Chuck Schumer."Civility is gone." That was after Chuck Schumer gave an ugly victory lap speech after a short-term debt hike…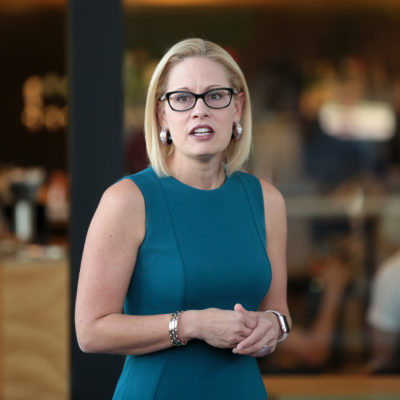 Democrat Arizona Senator Kyrsten Sinema managed to channel the late Senator John McCain and Queen Marie Antoinette in her vote against the $15.00 minimum wage in last…
When Arizona Senator Kyrsten Sinema first eked out a victory for Jeff Flake's Senate seat over Martha McSally last year, I will admit to being a little…
I'm not suggesting anything nefarious in Arizona, but I am wondering this: Why is it that nearly every time—if not ALL of the time— "found" votes are…
In Arizona, Kyrsten Sinema (D) is running for U.S. Senate against Congresswoman Martha McSally (R-AZ). Both candidates are looking to fill Jeff Flake's (D-AZ) vacant seat.
The Arizona Senate race between Congresswomen Martha McSally and Kyrsten Sinema has covered the gamut from crazy talk to witches and now treason. As has been reported…
Kyrsten Sinema, you might want to check into your campaign office, because there is no good news coming in for you.
Alternately, this post could be titled "Democrats Start Shooting Themselves In The Foot In Senate Races," because in three supposedly tight Senate races, new developments are opening…
Oh, Arizona. Senator Jeff Flake is retiring. That's good. You get to vote in November for a replacement for his Senate seat. That's good. One of the…