The January 6 Committee finally landed the "Big Tuna," as they say in Chicago: they'll get to interview Ginni Thomas, wife of Justice Clarence Thomas. Media and the Twitter mob are licking their chops, hoping that her comments will be the smoking gun to blow the Trump insurrection conspiracy wide open.
The consarned January 6 Committee will hold a conflabbed hearing today to discuss the role of dadgummed extremist groups in the (admittedly) awful riots at the Capitol…
There is absolutely no doubt that the true insurrectionist within SCOTUS, who leaked Justice Alito's draft opinion, seeks to intimidate the court. The Leftwing cabal has sent…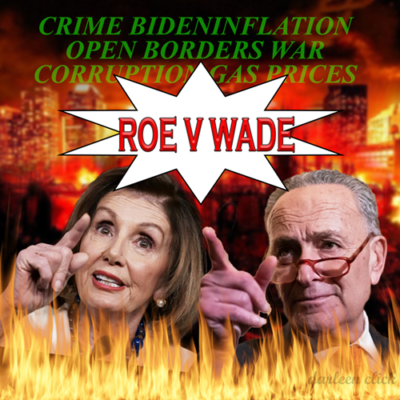 No sooner had the egregious insurrectionist leak from SCOTUS happened, the Dems went public with their talking points. Chuck and Nancy led the way.
Love her or hate her, Rep. Marjorie Taylor Greene is a Congressional lightening rod. Because of that, liberals are trying to keep her off the ballot in…
While Americans have been watching the devastation that's happening in Ukraine, the January 6 Select Committee has been busy at work. On February 23, the committee issued…
Remember way back in the olden days on January 20, 2021 when Creepy Joe Biden promised to be a uniter not a divider? There is nothing he…
I have to say, the Salem witch trials seems fairly tepid compared to the modern-day version of burning Donald J. Trump, and/or anyone strongly associated to him,…
There was an insurrection at the Interior Department on Thursday. Will Liz Cheney add that to her January 6 witch hunt? It's a fair question given what…
I am not here to dispute that the DC National Guard is used regularly to offer assistance to Capitol Police and to maintain traffic control and security….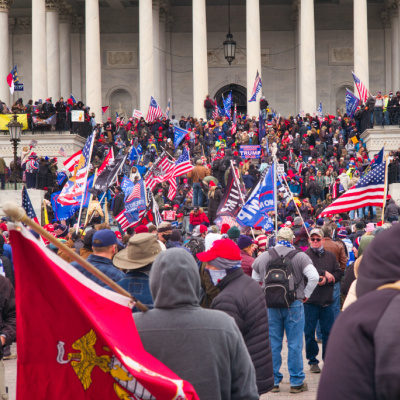 In the worst case yet of media hysteria, the Media Industrial Complex accused President Donald Trump of inciting an insurrection, when about 100 cretins breached the Capitol….