It used to be that those who watch the Super Bowl watched for two reasons. Either to cheer on their team or watch for all the new Super Bowl ads. Then the NFL started getting woke and politically correct and viewership has been tanking. So CBS's move to arbitrarily dump Nine Line Apparel's patriotic pro-flag ad because REASONS! is not a good look for CBS nor the NFL.
It's all over except for the negotiation over the money. Ronan Farrow, who has been the best investigative journalist of the #MeToo movement, broke yet another article…
John Kerry is thinking about running for president again. After all, he's only 74 and still fits in quite well age-wise with the current Democratic crop of…
One of the many fronts liberals have attempted to attack President Trump has been his claim that mainstream media publishes "fake news". Hillary Clinton pounded him on…
Ever since the dam that once retained the hairy-knuckled lump known as Harvey Weinstein ruptured, the accusations of sexual harassment, and worse, have flown fast and furiously….
What Happened. Hillary Clinton lost. Perhaps "How Did This Happen?" would have been a better title. As has been covered by Victory Girls previously, Hillary Clinton's new…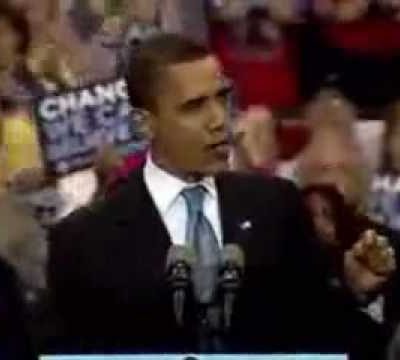 In 2008, Barack Obama stood in front of the country and promised quite a lot after campaigning on "hope and change." "Care for the sick." "Jobs for…
This is not a joke. CBS New York reporter Tony Aiello discovered this sign at Hofstra University, the site of tonight's debate. Here is his tweet about…
Tonight is the first debate between Donald Trump and Hillary Clinton. The race, which is currently a statistical dead heat, will most likely get a bit of…
Most of America holds guttural disdain for the media. And there's a reason for that. Watch this video, and then tell me the media isn't in the…
The media will stop at nothing to show their contempt for the Second Amendment, for firearms, and for the Americans who own them. It's not the criminals…
In the wake of the alleged assault (with charges now being filed) against now-former Breitbart News reporter Michelle Fields, the ongoing behavior of the Trump campaign, and…
Donald Trump has spent this election lying about everything. He lies about his religion, claiming to be Christian one minute and the next saying he doesn't answer…
America's peevish President demonstrated his petulant propensity when CBS's Major Garrett asked him a question about the hostages left in Iran after cutting a nuclear deal with…
While engaging in a happy dance around the White House, President Obama actually said something honest for once: "This deal is not built on trust, it is…