Just as it seemed the flames of "Email Gate" were dying down, new fuel has been dumped on the flames by the request made to the Department of Justice to open a counterintelligence inquiry into whether or not former Secretary of State Hillary Clinton indeed had classified information on her personal email server. If this is true, this would represent a "mishandling of sensitive government information" which has led two inspectors general to make a formal request with the DOJ for a counterintelligence inquiry to be opened.
This is why I support mandatory drug testing in most areas of life, especially politics. "I'm proud of the fact that basically you've had an administration that…
If you're anywhere near a television tonight, tune in Fox News Channel. You just might see the cover blown off the official story of the Benghazi consulate…
This is an entirely open letter.  Why? Because you are entirely hidden.  My hope is somehow this letter finds you. Perhaps a stray tweet or a link…
After several of their email accounts were hacked by someone with an online alias of "Guccifer," personal photos and sensitive correspondence from members of the Bush family,…
Really, there were only 3 notable moments in this morning's Senate Hearings on Benghazi Senate Lovefest for Secretary of State Hillary Clinton. There was John McCain's very…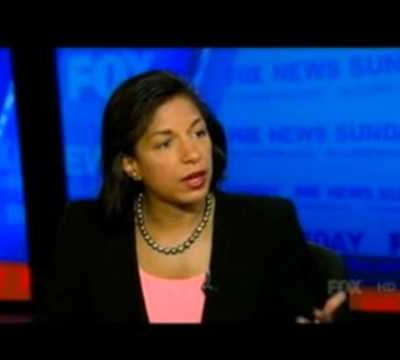 This we know: five days after the terrorist attacks at the American Consulate in Benghazi, which happened on the 11th anniversary of September 11th, Barack Hussein Obama…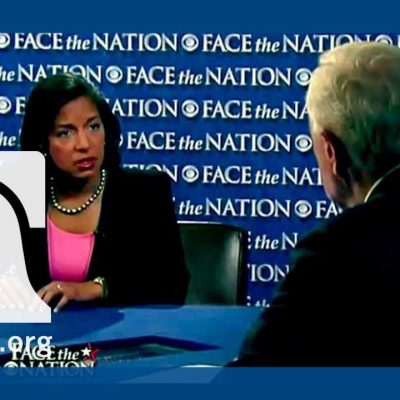 When you are are the American Ambassador to the United Nations, a cabinet level position, you are expected to know stuff – and to be able to…

In a press conference that had me alternating between yelling at my TV and hitting the MUTE button, Barack Hussein Obama was predictable in his long-winded jackassery….
This morning on Fox News Sunday, David Axelrod of the Obama campaign and Rich Beeson of the Romney campaign were interviewed separately by Chris Wallace, talking last-minute…
We all remember the moment in the 2nd Presidential debate when moderator, CNN's Candy Crowley, inserted herself into the debate and aided and abetted this Administration's shameful…

On August 15, 2012, the U.S. mission in Benghazi called an emergency meeting, NOT to discuss some obscure anti-Muslim Internet video, but rather the lack of security…
The facts that come out about Benghazi on a daily basis just continue to get worse, if that's possible. Last night, we were watching Greta Van Susteren…
Charlie Woods is the father of former U.S. Navy SEAL Tyrone Woods, who died in the terrorist attack in Benghazi and he wants answers. He was interviewed…
Well, we can answer that question now, 1 1/2 months after Benghazi. They knew almost immediately. Within two hours of the terrorist's attack on the U.S. Libyan…