When the House Republicans passed their version of the American Health Care Act, they set off a minefield. Reactions ranged from berserk to boneheaded.
First, let's look at the Boneheaded.
Rep. Raul Labrador of Idaho, a member of the Freedom Caucus, held a town hall on Friday where he said this:
First of all, the woman's claim that "you are mandating that people on Medicaid accept dying" is downright ridiculous. But Labrador's reply was just as silly. No one dies for lack of health care? Yeah, ask the people in Venezuela about that.
I'm pretty sure the Congressman meant to say "health insurance" instead of "health care," but in a moment of frustration he tripped over his words. Still, that's gonna leave a mark. I don't know how safe Labrador's Idaho district is, but the media are crowing over the possibility of GOP seats going bye-bye in 2018.
And now, the Berserk Haters.
They dominate entertainment and the media, but one source guaranteed to push wild-eyed inaccuracies about Republicans is Salon.com. Here's their screed they published on Saturday:
Then Salon made assertions like this:
The Republican Party's plan to punish the sick and to kill the "useless eaters" has expanded its targets to include women who have been victims of sexual assault or domestic violence or suffered from post-partum depression. The Republican plan will also hurt disabled people, senior citizens, new mothers, pregnant women, children in special education programs and babies. It is estimated that at least 43,000 Americans a year will die if the Affordable Care Act is repealed.
Oh, please. Just chill and get a grip. Even liberal Buzzfeed.com countered those arguments. Yes, Buzzfeed!
No, Republicans are not sociopaths. And we're all going to die eventually, with or without health insurance.
I believe there are two main impediments to fully changing health insurance in the U.S. There are many others, of course. But here are my humble observations, and they have to do with American attitudes.
People Don't Understand What Health Insurance Really Is.
Lots of people think a good health insurance plan should pay for nearly every medical expense. Have you ever heard fellow workers grumble when their co-pay for a simple doctor's visit went up by a few bucks? I have! Or if their health plan won't pay for inexpensive medications? Health insurance should cover catastrophes, not minor issues. You don't expect your auto insurance to cover oil changes, do you? And even if you bought an extended warranty on your new ride, it won't cover regular maintenance, either. So why do we expect health insurance to do the same? It serves nothing more than to drive up the costs of medical care — which, by the way, are not readily transparent to consumers.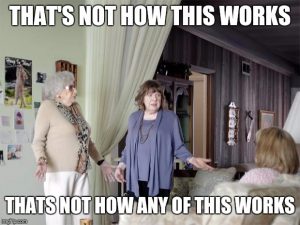 Dan McLaughlin, an attorney and contributor to National Review Online, puts it this way:
People Rely on Others to Provide Them Health Insurance.
And I'm sorry to say, it's not just people who receive Medicaid. It includes traditional, hard-working folks who rely upon their employer to give them health insurance as part of their employment package. Oh, it's reassuring to know that you don't have to fret about medical expenses when your company has provided you with a Cadillac plan. And employer-sponsored insurance is the Big Dog in the health care field, providing insurance to most Americans. But what happens when the company folds, or is bought out by another corporation, and jobs are lost? Yes, people can get on COBRA plans to temporarily continue their insurance coverage. But then they must pay 100% of the premiums, which can be disastrous to a household facing a job loss. Moreover, most people are shocked when they see the cost of their COBRA plan.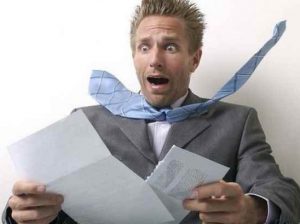 That is why I support companies providing stipends to employees so that they can purchase their own health insurance, rather than directly providing it. It would better fit the employees' personal needs, and would also be portable in case of job change or loss. But that's not likely to happen, because the dirty little secret is that companies receive over $250 billion in tax breaks for providing health insurance to their employees. Their lobbyists will see that it doesn't change, either.
Then there's the people who just don't bother to get health insurance if their employer doesn't provide it. Or, maybe they just don't want to spend the money for their portion of the premium. I know, I know, it's not sexy to buy insurance. But if consumers can spend hours researching the latest smart phone they want to buy, can't they do the same for necessary health coverage?
Instead, when a health crisis strikes, stuff kinda like this happens: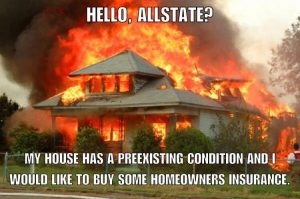 And Bingo! They expect the government — and taxpayers — to bail them out. If they balk, they're evil sociopaths who want sick people to die.
Long ago Americans should've accepted that health insurance was their responsibility, and not that of the government or of their employer. But instead we got Obamacare, and now we're fighting over Trumpcare. Where this will end is anyone's guess, but I'm sure the next few months won't be pretty.