This past week the World Health Organization, or WHO, gave their conclusions after researching the origin of COVID-19. Their conclusion after four weeks in China? It's "extremely unlikely" that COVID's origin was in that Wuhan lab. Furthermore, it probably came from bats to an animal host to humans. Rather like SARS and Ebola.
As WHO scientist Peter Ben Embarek said at a press conference on Tuesday: "Accidents do happen." So, nothing to see here, move along.
During the Impeachment Trial of President Donald Trump, Hunter Biden and his dealings in Ukraine were brought up often. His dealings in China were not a big…
China just clamped down on freedoms in Hong Kong by passing a "security law" proposal on the supposedly autonomous city. Even worse, Beijing will enact the law…
While American citizens worry — and with good cause — about government overreach during this pandemic, China has upped their own oppression game. On May 22, Beijing…
With the tri-state area now the largest "hot spot" for the Wuhan* coronavirus, Governor Andrew Cuomo is taking a moment out of pounding the table to tweet…
What is it about billionaires when dollar signs mean more to them than oppression of other humans? Or even the security of their own nation? Earlier this…
Some Hong Kongers are preparing for the worst as the city descends into mayhem. Hundreds of thousands in Kowloon defied the protest ban, some blocking roads, setting…
UPDATE BELOW The riots in Hong Kong are escalating, as protestors demonstrate for freedom and the Chinese Communists crack down. On Monday our Nina wrote a terrific…
The South China Morning Post is reporting that a deal on trade tariffs between the United States and China is close to being completed. The deal is…
"Trump is Putin's Puppet!" How do those who mouth this silliness explain the near miss between Russian and US warships on Friday? And that it looks like…
China's President Xi Jinping issued his first order of the new Western Year 2019. He has ordered the military to train themselves up and prepare for war….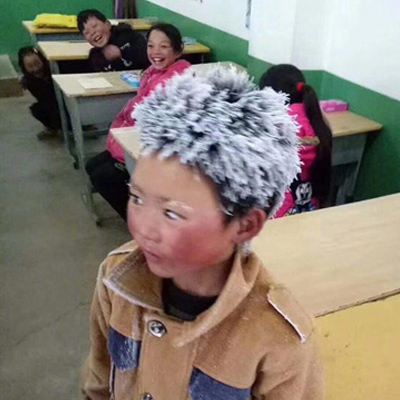 Kids in the Kansas City area got to sleep late on Thursday morning. School districts on both sides of the state line held 'snow days' and cancelled…
On his third foreign trip abroad, Donald Trump has largely proved "The Art of the Deal" and he makes it a family affair. Landing in China yesterday,…
This is President Obama's last G-20 conference, and his last scheduled visit to China before the end of his presidency. And China is apparently treating Obama like…
Californians hate traffic unless of course, the president causes it. And the type of traffic I experienced last week accompanied by giddy-looking families in their Priuses and…