I'm pretty sure that the 2020 election will be informally known as the Year of the Vagina, with the subheading "March of the Beavers." It seems that…
Quit blaming the victim. How many times have we heard that mantra over the last few years? We've been told not to blame the victims. We've been…
"Action speaks louder than words but not nearly as often." ― Mark Twain An altered photo of the Democrat women in white at the State of the…
One of the biggest spectacles in virtue signaling at the SOTU was all the Democrat women dressed in white. Last year their excuse was the #MeToo movement….
If you're a white person reading this — even a white woman — you probably have toxic whiteness, but you don't even know it. Here you are…
Twitter and social media clutched their pearls and scrambled for their fainting couches last night after President Trump posted an ALL CAPS tweet about Iran.
A feminist writer named Natasha Pearlman recently penned an indignant essay in Britain's Daily Mail, lamenting the death of common courtesy, thoughtfulness, and consideration. Men have lost…
In a British reproductive health survey 42% of women aren't satisfied with their sex lives. Author Rebecca Reid sees this as subjugation. Yes, really.
Those involved with the Women's March organization put their hypocrisy regarding the #MeToo movement on full display this week. Why? Well, it seems that #MeToo is convenient…
I was having a discussion with my sister this morning about men who lose their jobs, and whose ego goes into hiding (along with their testicular fortitude,…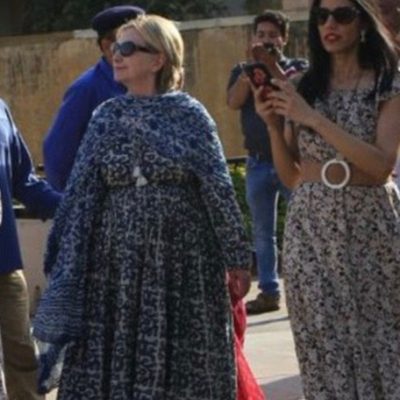 The other day, VG writer Kim wrote about Hillary's oh so lovely diss of women voters and flyover country while gallivanting around India dressed in sacks reminiscent…
Hillary Clinton emerged from the woods and spoke up yesterday. However, she uttered not a peep regarding the FISA memo and the second Steele dossier. Instead she…
When I was a teenager, my girlfriends and I spoke about "that time of the month" in hushed tones. It was embarrassing to even mention "that time…
Yesterday, The Daily Beast ran an article by one of its senior editors, Erin Gloria Ryan, titled, "Wow, Melania Trump Must Really Hate Her Life." The article…