Chances are good that you've never heard of a woman named Paivi Rasanen. The first thing you should know is that she's a Member of Parliament in Finland. However, she might also face prison time for quoting the Bible. And that's the important part.
In a win for religious liberty, the Supreme Court ruled late last night that the state of California cannot block churches from reopening in a limited capacity.
With rulings like these from Chief Justice John Roberts, one has to wonder exactly what a Justice Harriet Miers would have been like.
Is the dismantling of Obamacare upon us? While the nation was getting ready for New Year's celebrations, a federal judge in Texas issued a nationwide block on…
Pope Francis is definitely making waves during his whirlwind 3-day visit to the United States. His arrival on Wednesday, delayed slightly because the President couldn't manage to…
While embattled Kentucky county clerk Kim Davis remains in prison, sent there by order of U.S. District Court David Bunning and charged with contempt of court, five…
On Friday, Sen. Ted Cruz was grilling some pork at the Iowa State Fair prior to his keynote appearance at the Religious Liberty Rally when he was…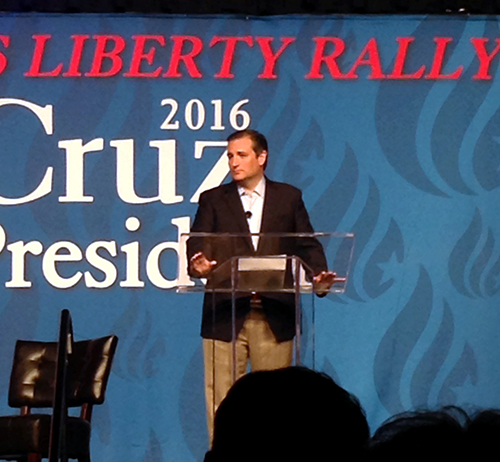 It was a long day, after spending a total of 6 hours on the road, and pulling into our driveway at 1:30 in the morning, but the…
The Center for Medical Progress did not release a video this morning, as they have done for the past few weeks. However, a Republican presidential candidate who…
Today the Supreme Court ruled on the constitutionality of same sex marriage in all fifty states. The Court ruled that all fifty states must issue marriage licenses to…