Face it. The 2016 Presidential campaign season is definitely one for the record books. Just scroll through any and all social media feeds and its easy to see why this one is over the top when it comes to the WTH and 'can you believe THAT just happened' moments. Not only that, but those moments seem to be multiplying like guppies and it doesn't matter which campaign is involved!
The latest from the Hillary Clinton campaign is a prime example of this. The topic of her campaign stop in Kissimmee, FL yesterday was jobs, but she started off her speech with this regarding the terrorist attack at the Pulse nightclub.
"I know how many people, families, loved ones, and friends are still grieving, and we will be with you as you rebuild your lives."
And thats when another of those WTH moments happened courtesy of this guy, Seddique Mateen.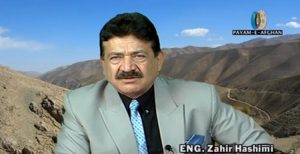 It seems the father of the Orlando terrorist, is a huge, I mean YUUUGE fan of Hillary's! So much so that he was front and center for Hillary's speech last night. I kid you not.
If Hillary has your back, look who has hers (hint, that's the father of Omar Mateen, Orlando Terrorist.) pic.twitter.com/33vROSPnpk

— Bill Mitchell (@mitchellvii) August 9, 2016
I know that far too many who call themselves "liberal" are hypocrites. I know that far too many demand what they will not give. And I know…
The information coming out of this horrific terror attack continues to verify that the terrorist who killed 50 and wounded 53 others at Pulse nightclub in Orlando, Florida…
The Orlando Pulse Nightclub has already been dubbed "The Worst Mass Shooting In History". The community of Orlando has been rallying around friends and family members. The…