It was like something out of the movie "Armageddon" but without the death, destruction or Bruce Willis. Last night, NASA, in the name of Planetary Defense, aimed a spacecraft at the moon of an asteroid and changed the asteroid's orbit. The mission was called the Double Asteroid Redirection Test or DART. It was right out of science fiction, but it was real and it was so cool.
During the 1960's, the United States set itself a singular and historical goal: go to the moon. Once we did that, we stopped. Now there is an…
It has finally happened! Thanks to the joint efforts between Elon Musk's SpaceX and NASA, America has rejoined the space race and jumped forward to use 21st…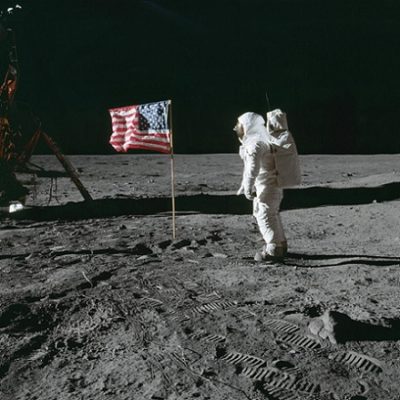 The Apollo 11 mission was among the heights of human achievement. Which means it's time for the leftist media to go "woke" on just how sexist and…
Flight and space, that fascinating 'final frontier.' The vast unchartered territory where we can go up into the sky and beyond, and then wonder what is behind…
If kids ruled the world, "Capture the flag" would decide all the boundaries. They would be ever shifting, and the battles would wage on. We are adults,…
It's hard to believe, but Christmas Eve marks the 50th anniversary of one of the greatest photos ever taken: Earthrise. But not only was the image one…
It's never easy to see American heroes age and then pass away. But here we are again. John Glenn – United States Marine, Mercury astronaut, Senator from…
The European Space Agency has just made a historic accomplishment! Ten years ago, it launched its Rosetta space probe with the goal of landing on a comet….
The launch of NASA's unmanned rocket, Antares, turned deadly after the rocket exploded upon takeoff in Virginia. The rocket was scheduled to launch yesterday, but had to…
Russia's deputy prime minister, Dmitry Rogozin, announced today that Moscow was going to reject a request by the United States to extend our use of the International…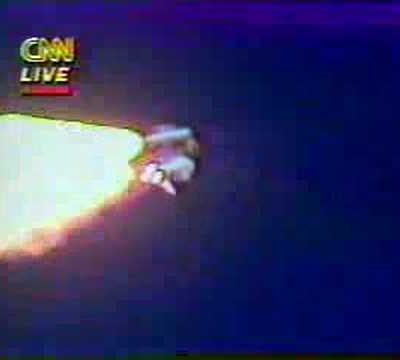 It's been 27 years since the Space Shuttle Challenger disaster. 73 seconds into liftoff, the shuttle exploded, killing all seven astronauts on board. The first ever civilian…