Happy Mother's Day to all of the mothers out there. Whether you gave birth to, adopted, fostered or "took in" a child, you are a Mom and I mean that with a capital M. Today though, I want to write about the mothers of the one percent. Not the evil rich one percent. I mean the moms of the less than one percent of the population that serve in the United States Military. The Military Mom.
You cannot talk to me for five minutes without knowing that I am a very, very proud Military Mom. My son was drawn to olive drab even as a baby. It's not every mom who can say their kid is living the dream. Well, right now he is in garrison. When he is deployed, he is living the dream. What a blessing.
My first trip to the United States Military Academy at West Point was to see an Army football game. The Boy Scouts got in free. My son was about nine. That was when I first heard about the world's greatest helicopter mom. When Douglas MacArthur was accepted to West Point, his mother took an apartment right outside Thayer Gate. Allegedly, she want to be able to use a telescope to watch him study. Well, Douglas did alright for himself so I guess it worked.
My friend, Rachel Cosby, had two soldiers when she married Lt. Cmdr Bob Cosby, (USN, ret.). Commander Cosby has two boys and a girl. The boys are in the Navy and Marines. His daughter is also a Marine. It's impossible to get a picture of all of Cosby's together. Someone is always deployed. Someone is always somewhere training and doing something scary that cannot be discussed. Rachel handles all of this with a joyful spirit. The family always tries to participate in the Mountain Man Memorial March in Gatlinburg, Tennessee. The Mountain Man Memorial March honors Gold Star Families. That is, families who have had a loved one killed in action. Commander Cosby has run in honor of Spc. Christopher Fox for his mother Amy Keene for six years. Which brings me to my friend Bernie, who Rachel told me years ago that I just had to meet.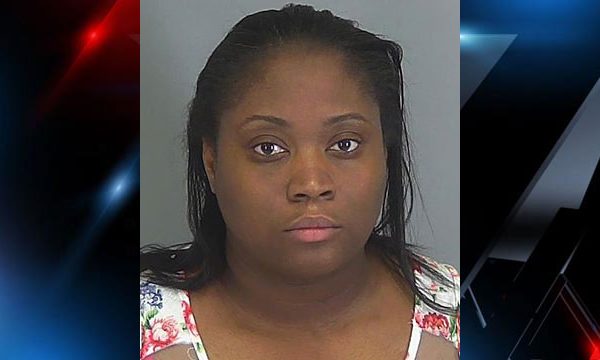 Meet POS Shontrell Murphy, age 30, from Spartanburg, South Carolina. She's posing for this mugshot because she recently beat her six year old son, violently slapping him…
Everyone says it, but it's the truth: becoming a mother changed me forever. Right now, as I write this, I can look over and see my two…