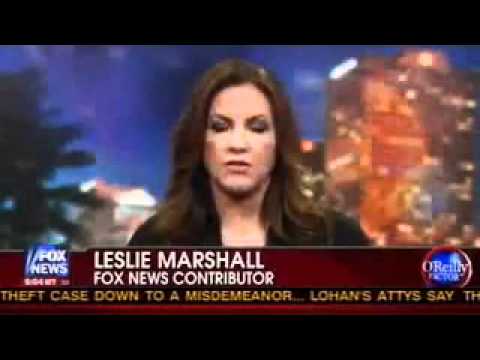 The Trump campaign is down in every single poll. With corruption allegations against Paul Manafort, who had replaced Corey Lewandowski as Trump's campaign manager, the Trump campaign had to do something to shake things up.
Well, Manafort is out, and Steve Bannon is in.

Stephen Bannon, a former banker who runs the influential conservative outlet Breitbart News and is known for his fiercely anti-establishment politics, has been named the Trump campaign's chief executive. Kellyanne Conway, a veteran Republican pollster who has been close to Trump for years, will assume the role of campaign manager.
Trump statement: pic.twitter.com/iWLOY0bE9f

— Robert Costa (@costareports) August 17, 2016

And as far as I can see, Bannon hasn't turned over the reins as of yet to anyone else at Breitbart News. So, in effect at the moment, he is running both an online news outlet and a presidential campaign.
It was just another Monday in the Trump campaign. Corey Lewandowski, the campaign manager with a chip on his shoulder, ran the 8:30 am campaign conference call…
The Trump campaign and Corey Lewandowski especially are breathing a sigh of relief this afternoon. David Aronberg, the State Attorney for Palm Beach County Florida announced this…
Former Breitbart reporter Michelle Fields has received death threats after she successfully pressed battery charges against Trump campaign manager Corey Lewandowski. Now one threat has emerged which is…
The Trump campaign's efforts to pretend that Michelle Fields is nothing more than a giant lie designed to make Trump looked bad took a major hit yesterday,…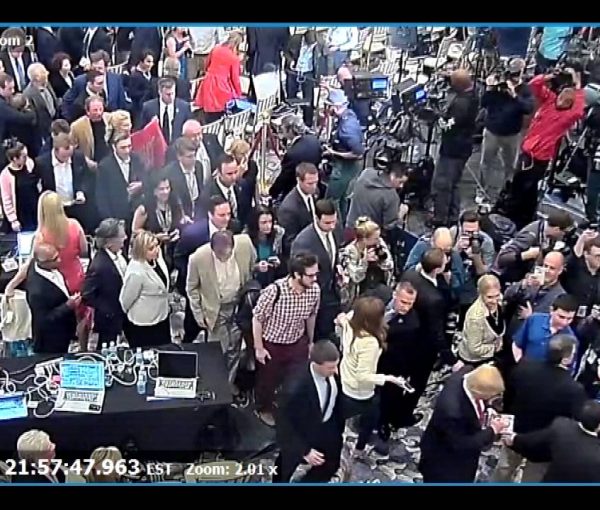 By now, everyone has heard the story. According to witnesses, Donald Trump's campaign manager, Corey Lewandowski, yanked the arm of former Breitbart reporter Michelle Fields hard enough…
I arrive back in the U.S. after a 10-day international business trip and watch in horrified train wreck fascination as the Breitbart News Network implodes and starts…
In the wake of the alleged assault (with charges now being filed) against now-former Breitbart News reporter Michelle Fields, the ongoing behavior of the Trump campaign, and…
The assault on Michelle Fields has created a scandal that has seemingly reached fever pitch. Fields, a reporter for Breitbart, received little support from Breitbart after she…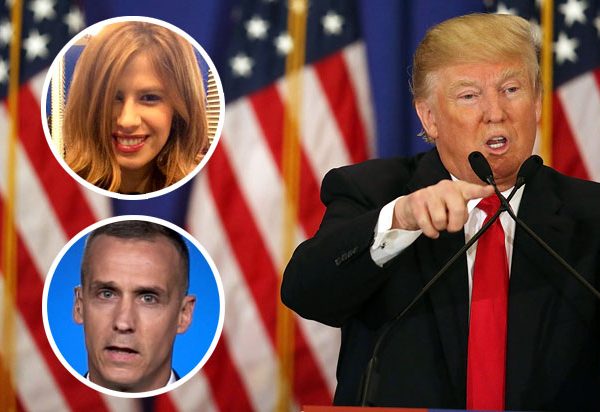 The Trump campaign issued their official statement yesterday on the assault of Michelle Fields, but we had yet to hear from the Big Man himself. Judging by…
It's official — Trump rallies are deteriorating into scenes reminiscent of the Sturmabteilung — the SA "Brown Shirts"– of 1930's Germany. Earlier today Cassy wrote about how…
Despite Trumpbart's very best efforts, the assault on reporter Michelle Fields by Trump campaign manager Corey Lewandowski has become major news. Up until now, the Trump campaign…
The web is buzzing about the horrifying battery of Michelle Fields by Trump campaign manager Corey Lewandowski. Fields has appeared on Fox News, and was hired by…